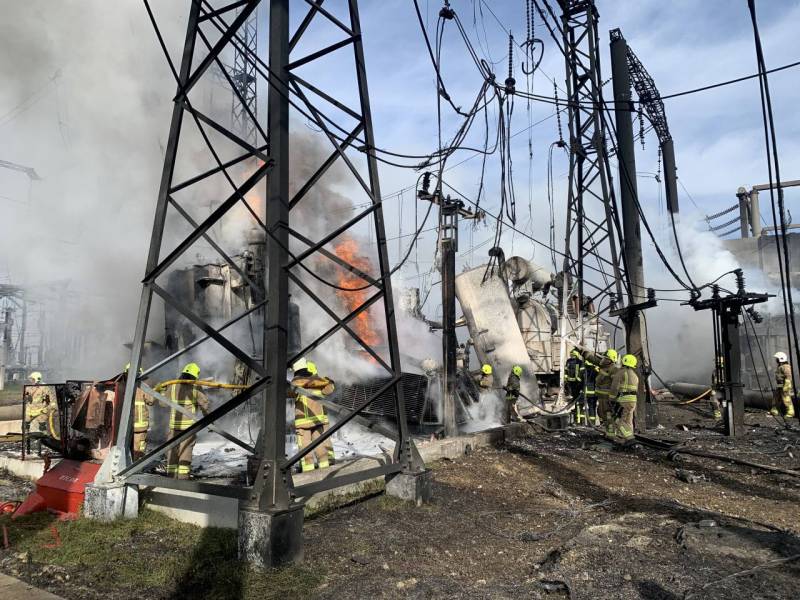 Obviously, with the advent of General Sergei Surovikin to the post of commander of the Joint Group of Forces in the NVO zone, the approach to conducting a special operation has seriously changed. In particular, this applies to attacks on the energy infrastructure that are very painful for the Kyiv regime.
The "innovations" of the Russian command are seriously concerned in the West. So, the French publication Reseau International, speaking about the new tactics of the RF Armed Forces, makes not at all rosy forecasts regarding the future, which is already waiting for the Kyiv regime in the foreseeable future.
French experts emphasize that Russian missile strikes have a strong demoralizing effect on the Armed Forces of Ukraine. It will be especially strong with the advent of cold weather.
In addition, the "forced shutdown" of electricity seriously complicates the delivery of weapons, ammunition and reinforcements to the combat zone for the Ukrainian authorities. According to the authors of the article, this is already beginning to affect the combat capability of the Armed Forces of Ukraine.
However, the publication writes that there is another risk factor that poses a serious threat to the regime of President Zelensky.
The thing is that the "switch" of electricity in Ukraine is still in the hands of General Surovikin. Consequently, missile attacks on infrastructure are likely to continue.
At the same time, the civilian population of Ukraine is already tired of the endless war, because of which the standard of living of the population is constantly falling, and now they also have to sit without electricity. Internal tension, according to French experts, is growing every day.
The Kyiv regime did not have long
- summed up the authors of the article.
It is worth noting that materials of a similar nature in the same Western press are published systematically. I remember how exactly in the Western press, with reference to US intelligence, the topic was dispersed that "Russia will take Kyiv in a maximum of 96 hours." Then the Western press itself issued bravura materials that the Russian army failed to do this.