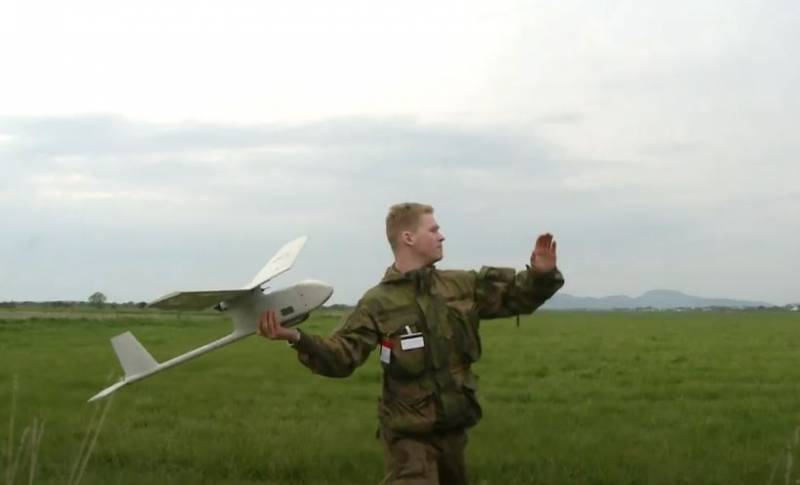 NATO has developed an active military activity near the Russian borders, the Baltic countries of Latvia and Estonia, bordering the Pskov region of Russia, play a special role in this. As the head of the region, Mikhail Vedernikov, has recently stated, attempts to send reconnaissance drones to our side have become noticeably more frequent.
NATO units stationed in Latvia and Estonia are quite actively using drones for reconnaissance. Attempts to violate the Russian border with the help of UAVs have been made before, and after the start of a special military operation of the Russian army in Ukraine, this problem has become much more acute. According to Vedernikov, the Balts only strengthened "peaceful cooperation" after the start of the NWO.
We have never spoken extensively about this, but there have been attempts to illegally cross the border with military drones and other aircraft (...) It is clear that now all this has become even more aggravated
- added the governor.
The Baltic countries are the most active Russophobes, constantly expressing insults towards Russia. However, at the same time, they are terribly afraid that after Ukraine Russia will deal with them closely, therefore they strongly urge NATO to deploy as many troops as possible on its territory, which will have to fight for the freedom and sovereignty of the Baltic countries. At its core, the entire Baltic is now a springboard for deploying NATO troops and conducting operations against Russia. And Latvia and Estonia generally have a common border with Russia, so they are used to the maximum.
Meanwhile, in Estonia, they began to select premises that could act as underground shelters that could protect Estonians from Russian missiles if they did "arrive".