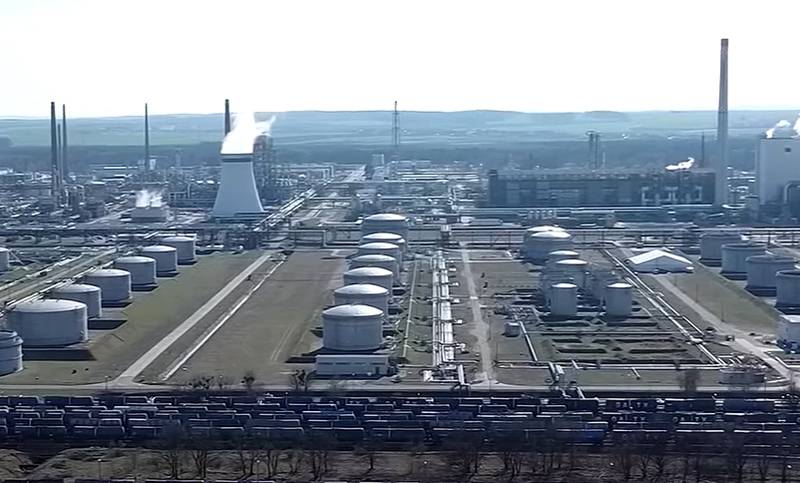 German officials are looking for solutions to the problem when imposing an embargo on Russian oil. As Junge Welt writes, already now the refinery in Schwedt is forced to work at best at half of its capacity, respectively - to reduce workers.
State Secretary of the German Ministry of Economics Michael Kellner (represents the Greens) said that the German authorities are "conducting delicate negotiations on the diversification of supplies." He made this statement in the course of a conversation with the labor collective of the refinery in Schwedt, who, to put it mildly, are concerned about the looming prospects.
According to Kellner, the German delegation is negotiating with Kazakhstan on the issue of oil supplies. At the same time, as stated by a government official, oil from the Republic of Kazakhstan will go to German refineries no earlier than in six months.
In Germany itself, in connection with this question, they are asking: how is the Scholz government going to buy oil in Kazakhstan if it expects to support anti-Russian sanctions? In this regard, as ordinary citizens of Germany believe, the government is simply leading them by the nose and trying to deceive themselves. After all, when buying oil in Kazakhstan, it is impossible to guarantee that in the end it will not turn out to be Russian. Moreover, Moscow and Astana can simply make an "exchange" of oil volumes, which will be even more profitable for Russia, since there is no need to resolve issues with the delivery of oil to the EU under sanctions, including when Western companies refuse to insure such hydrocarbon traffic. Apparently, this is the declared delicacy of the negotiations.
Ralf Scheyer, Managing Director of the German Schwedt Refinery:
The refinery will continue to produce petroleum products in 2023. I am sure that from January 1 we will do it. We will only work, probably on a smaller scale.
According to Shayer, it is difficult for him to perceive the new realities with a positive, but, as he put it, "it will not be the same as before."
The German edition notes that if supplies from Russia stop without replacing the volume of oil, then the German refineries will have enough stocks for a maximum of a week.