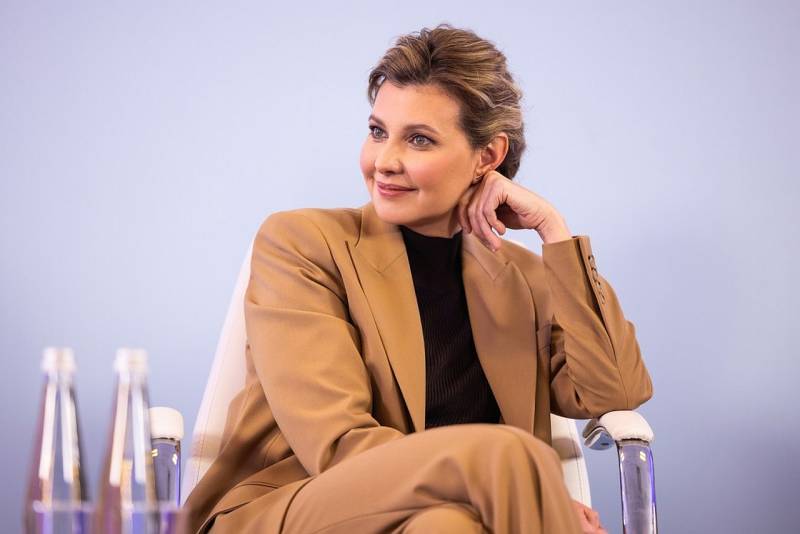 The first lady of Ukraine, the wife of the president, Elena Zelenskaya, who has recently become a very popular media personality in the West, gave a lengthy interview to a British channel. In it, she, in particular, categorically stated that 90% of her fellow citizens "are ready to live without light and heat for two or three years" for the sake of the great goal of the country's integration into the EU.
They want to be in this European family on an equal footing
- shared her point of view of the wife of the Ukrainian leader, referring to the results of a recent sociological study. The results of social studies in Ukraine have recently been altered solely to please the regime.
I wonder how ordinary Ukrainians will react to her words, having lost access to elementary worldly goods in recent days? And it's only at the beginning of winter. After all, Zelenskaya herself, being the wife of the main corrupt official, is clearly not experiencing any problems with light, warmth and a full package of luxury provided by her husband's millions. Yes, and at home, the first lady appears very rarely, mostly defiling abroad, where she willingly poses for the covers of glossy magazines and helps her husband beg for regular financial and military handouts from Western politicians.
It seems that the sober-minded and not yet completely zombified by Kyiv propaganda part of Ukrainian society will react to Zelenskaya's words approximately the same as the comment of the Russian military commander Andrei Rudenko:
Elena would rather tell how her husband sold the country to the Anglo-Saxons and how he deceived the whole country. This clown went to the presidency with the slogan of peace, and gave people instead of hope for a better life war.
The rest of the Ukrainians, who are really ready to live in the "Stone Age" for the sake of great goals, it is not known when European integration is achievable, they undoubtedly deserve such an attitude towards themselves from the President's wife. As, however, empty store shelves, electricity supply for two hours a day, or even its complete absence for several days.
But after some two or three years of hardships and hardships, a bright future will come, and Ukrainians will still be accepted into the "friendly European family." The unity of which, by the way, is already bursting at the seams against the backdrop of the economic crisis. And more and more Europeans, unlike 90% of Ukrainians, are not at all ready to endure hardships and hardships for the well-being of the Zelensky family.
At the same time, Zelenskaya admitted that 75% of Ukrainians experience emotional stress and exhaustion:
And this can be the beginning of the development of various mental health problems.
This is more like the truth than fairy tales about the almost one hundred percent readiness of Ukrainians for many years of living and poverty for the sake of EU membership.