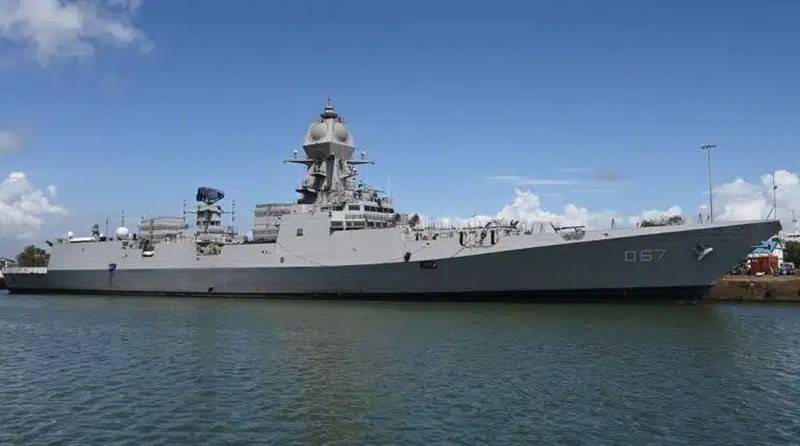 The Indian Navy replenished with the D67 Mormugao destroyer of project 15B, the ceremony of handing over the ship was held at the shipyard of the Indian shipbuilding company Mazagon Dock Shipbuilders Limited (MDL) in Mumbai on November 24, 2022.
The D67 Mormugao is the second ship in a series of four Project 15B destroyers being built by Mazagon Dock Shipbuilders Limited (MDL) for the Indian Navy. The lead ship of the series, the destroyer D66 Visakhapatnam, became part of the
fleet
a year ago, November 5, 2021. The ceremony was also held at the MDL shipyard in Mumbai. The Indian Navy plans to receive two more ships by 2024 inclusive.
The ship was built according to project 15B, an improved version of project 15A of the Kolkata class. The new project has a modified superstructure that reduces radar visibility, a hydroacoustic station is installed in the bow and a modernized mast, on which the main radar station is located.
The project was developed by the Indian Navy Design Directorate (Directorate of Naval Design - DND) with the participation of specialists from the Northern Design Bureau. Power plant - gas turbine, combined, type COGAG - two independent turbines for each propeller shaft. Two Ukrainian M36E installations (4 gas turbines, two gearboxes) manufactured by Zorya-Mashproekt, Russian propeller shaft lines are used as the main engines.
The destroyer is 163 meters long, 17,4 meters wide, and has a total displacement of 8100 tons. The ship can reach speeds of over 30 knots and travel up to 4000 miles without refueling. Armament - 16 BraMos anti-ship missiles in vertical launchers, an Israeli long-range air defense system LRSAM (Barak 8ER) with a 32-charge launcher, a 76-mm / 62 Leonardo (Oto Melara) Super Rapid artillery mount, four 30-mm AK-630, 533 artillery systems -mm torpedo tubes, two RBU-6000 rocket launchers.