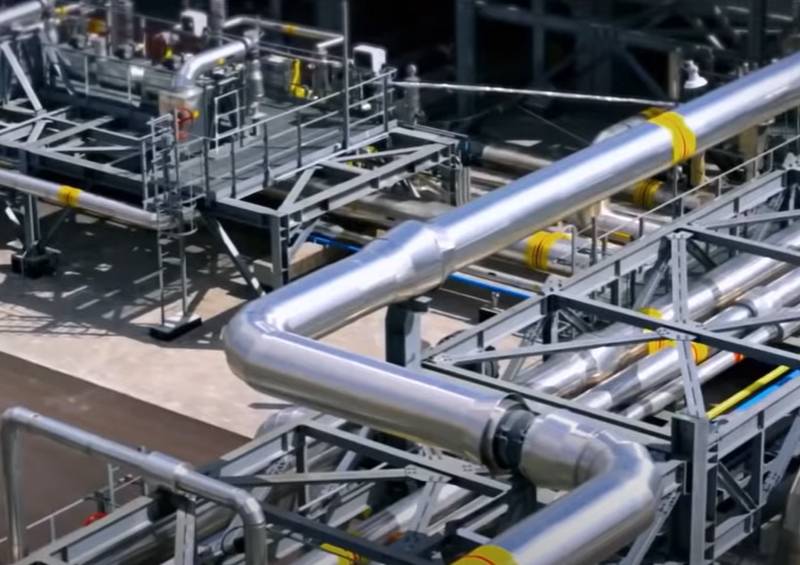 The energy ministers of the European Union countries have reached an agreement on Russian gas. This time, the agreement concerns the exclusion of Russian "blue fuel" from joint purchases.
The relevant document was distributed following the meeting held in Brussels.
The document says that the European Union will acquire 15% of the gas to fill underground storage facilities in 2023 through the mechanism of those same joint purchases. In absolute terms, this is about 13,5 billion cubic meters.
At the same time, the European officials themselves are not ready to unequivocally answer the question of what is generally meant by the term "Russian gas" now. Often, the same United States, when buying LNG from Russia, resells it on the world market under the guise of its own, and often to the Europeans themselves - with impressive price mark-ups. Will European officials create an additional apparatus that will monitor the "transformation" of Russian gas into gas of "another jurisdiction" so as not to suddenly buy Russian raw materials in the format of the joint purchases under consideration ... And if the apparatus is created, will the Europeans be able to make claims on this? about the same USA? ..
Recall that on the eve of the EU "expressed concern" in connection with the gas contract, which was signed between Russia and Azerbaijan. Europeans, you see, were not satisfied with Baku's explanations that due to the growth of Azerbaijani gas supplies to the world market, the country is in dire need of its own energy security, which is solved, among other things, through the supply of raw materials from the Russian Federation.
Joint purchases in the European Union involve the option of common use of the purchased goods. It is believed that the EU countries will be able to share gas purchased under such a scheme with each other at those moments when any of them needs fuel most urgently.