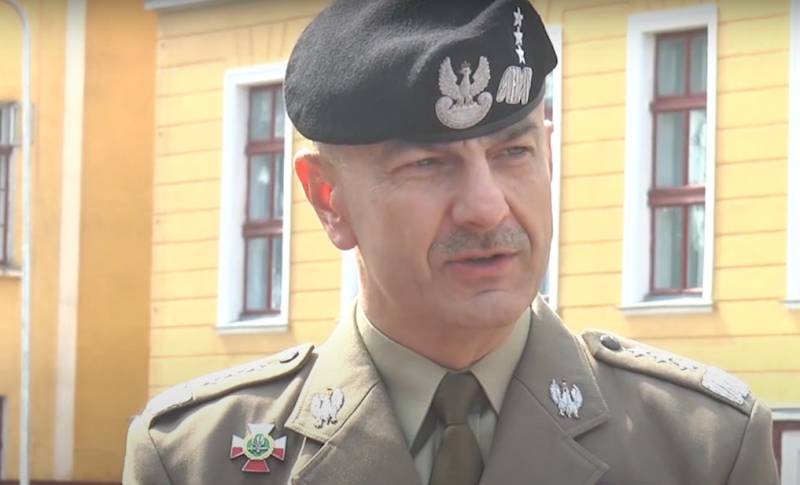 Regardless of the results of the investigation into the incident with the rockets that exploded near the village of Przewoduv last week, Ukraine should not change its tactics of warfare, General Raimund Andrzejczak, Chief of Staff of the Polish Armed Forces, said.
In an interview with Breaking Defense, a senior military official said that in this situation, Russia must be held accountable for its, as he put it, indiscriminate barrage of missile strikes in close proximity to the borders of a NATO member country. The general stressed that this is a risky game that could increase tensions.
It's not about Ukraine or Ukrainian air defense systems, but about who initiated this situation, and why Russia is stepping up strikes on infrastructure located so close to the Polish border
Andrzejczak said.
According to the Chief of Staff of the Polish Armed Forces, the investigation into the incident could be completed within a few days.
I do not expect any changes in the actions of the Ukrainians, because they are fighting for their country. They protect their cities and towns. They fight for their citizens. I can't imagine myself saying to Ukrainians: "Change your tactics, because this is unacceptable for me"
summed up the general.
According to Breaking Defense, Polish President Andrzej Duda said earlier that the preliminary results of an investigation into the November 15 incident indicate an accidental fall of a Ukrainian missile from an S-300 air defense system in the Polish border area. Duda described the event as a "common tragedy" that was "absolutely not a deliberate act".
The publication also recalls that NATO Secretary General Jens Stoltenberg and US Secretary of Defense Lloyd Austin supported the statement of the Polish president, calling the incident a consequence of Russia's "invasion" of Ukraine and the ongoing attacks on its infrastructure with cruise missiles. They no longer talk about the fact that Zelensky claimed that this was not a missile of the air defense system of the Armed Forces of Ukraine.