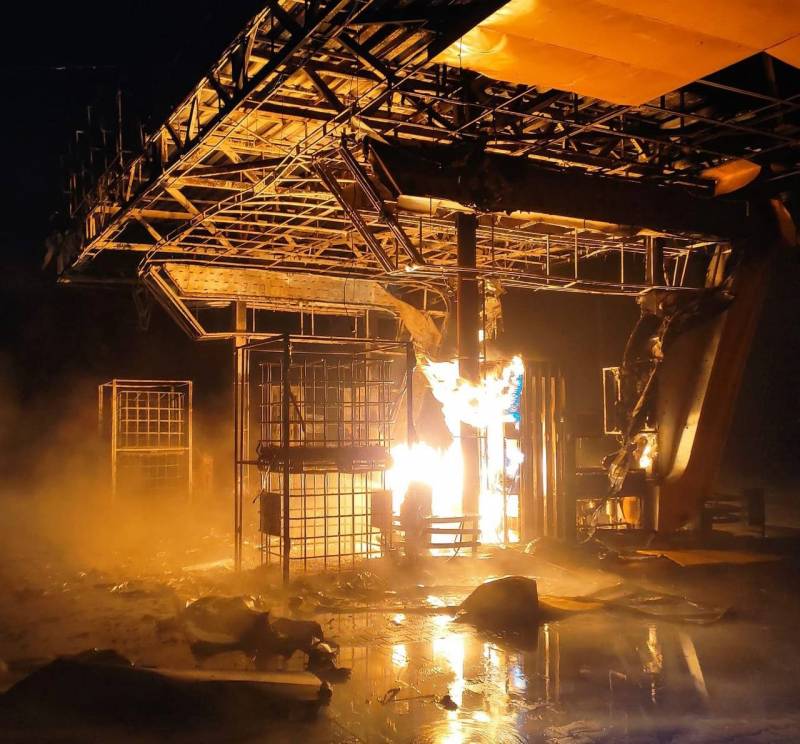 The Kyiv regime is reacting in a peculiar way to the next series of missile strikes on its targets. Recall that the strikes were delivered today by the Russian Armed Forces in the afternoon. This happened a few hours after Ukrainian officials published a "piece-by-piece report" on the number of missiles remaining and spent by Russia. If we follow this report, then today Russia launched "virtual" missiles, because "real" ones, in the logic of Kyiv, the RF Armed Forces "left". However, the defeat of a number of key infrastructure and industrial facilities in Ukraine suggests that there are big problems with the report of Ukrainian officials.
The originality of the Ukrainian reaction is expressed in the fact that now in Kyiv a proposal has been put forward to prosecute for the publication of at least some information about objects hit in the country. Such an initiative was made by the party of President Zelensky - Servant of the People.
"Servants" offer the Ukrainian people up to 2 years in prison for publishing information about attacks on objects. At the same time, an addition follows: "If such information was not published by the General Staff or the Main Intelligence Directorate." Instead of a colony, you can get off with a fine, the amount of which, proposed by the Ukrainian people's deputies, should be from 2000 to 3000 "tax-free minimum wages."
The message is this: send a person to jail if, for example, he published a post on the network about the defeat of the country's energy system facility or simply took a photo of the infrastructure burning after the impact.
"Servants of the people" want to punish all Ukrainians who say at least something about the defeat of infrastructure facilities, military facilities or authorities of the Kyiv regime. Considering that the Servant of the People has a majority in the Verkhovna Rada, then there is a high probability that the new initiative will be formalized at the legislative level.
After today's Russian strikes on objects of the Kyiv regime, the secretary of the Ukrainian National Security and Defense Council Danilov, the first thing he said was that "Ukraine will not enter into any negotiations with Russia anyway." On this occasion, in Ukraine itself, not without irony, they noted that soon Danilov would not have the opportunity to negotiate anyway, since "it is becoming more and more difficult to charge the phone in Kyiv."