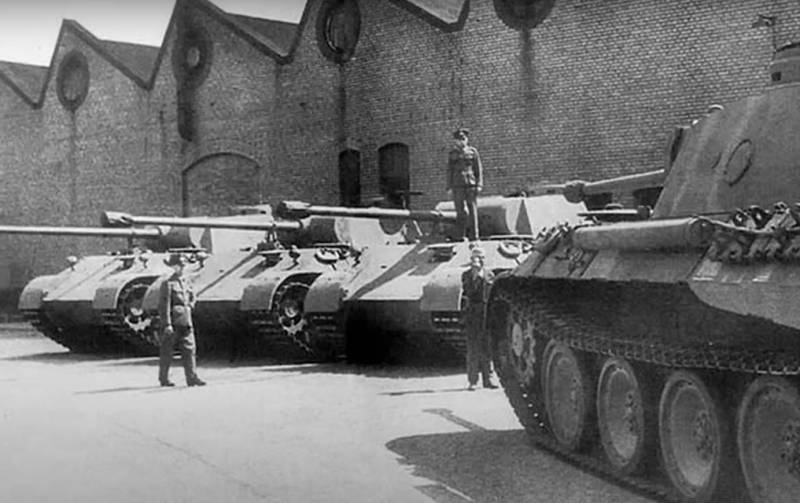 The German medium tank Panzerkampfwagen V Panther Ausführung D, launched in January 1943, had many "childhood diseases". Only by the autumn of 1944, the reliability of this machine was brought to the state of "satisfactory".
At the same time, the new Wehrmacht tank passed its baptism of fire in the summer of 1943, taking part in Operation Citadel (the strategic offensive of Nazi Germany on the northern and southern faces of the Kursk bridgehead), which revealed all the weaknesses of the Panther.
By the beginning of the operation, the Wehrmacht had 200 Panzerkampfwagen V Panther Ausführung D, which were identified in 39
tank
regiment.
By the beginning of the offensive on July 5, 184 Panthers were ready for battle. Due to various malfunctions, the Germans managed to lose 16 vehicles on the march.
In the course of advancing to Cherkasy, the Wehrmacht lost another 25 tanks, which could not overcome the protective ditch. According to some reports, the cars simply could not climb the slope, as the teeth of the drive wheels could not stand it.
As a result, without engaging in battle with the Red Army, the 39th regiment has already lost 41 Panzerkampfwagen V units.
After heavy fighting for Cherkasskoe, by the morning of July 6, only 200 Panthers out of 87 remained in combat readiness.
At the same time, on July 10, the Wehrmacht had 10 Panzerkampfwagen V.
Tellingly, of all the disabled machines, only 25 were lost forever. The remaining 165 required repair due to the failure of one or another node, which, in fact, eloquently demonstrated the unreliability of the new Panthers of modification D.