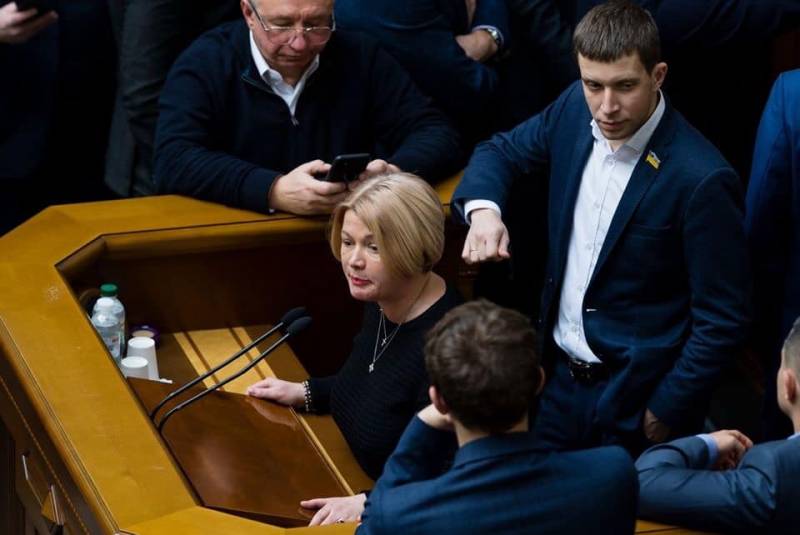 Representatives of the European Solidarity faction submitted to the Verkhovna Rada a bill to ban the Russian Orthodox Church (ROC) in Ukraine. They also propose to ban all religious organizations that are part of its structure or recognize its primacy in canonical, organizational and other aspects.
This was reported on the page of the co-chair of the "European Solidarity" Irina Gerashchenko in social networks.
The bill was registered in the Ukrainian parliament.
Commenting on this initiative, Irina Gerashchenko said that the authorities should pay special attention to the activities of the Kiev-Pechersk Lavra. According to her, she has nothing to do with religion, but is "the Kremlin's anti-Ukrainian nest."
This has been clear for a long time. Only now the SBU came there with searches. We welcome such a reaction, but we are also closely watching how it will end: either only with a picture for a telethon, or with real actions.
- wrote the politician.
The liberation of Ukraine from the ROC is another step towards a free and independent Ukraine
- Gerashchenko said.
Representatives of the political movement, submitting a new bill for consideration, said that its goal is to ensure order in Ukraine and prevent threats to the country's national security. It is important to note that there is no ROC in Ukraine anyway. There is a canonical UOC, which the Kyiv regime associates with the ROC, clearing the territory for the so-called OCU, controlled by the SBU and the CIA.
In fact, after a break of several centuries, a new religious war is flaring up in Europe. It is being conducted by the secret services of Western countries through the hands of the Kyiv regime in order to completely destroy Russian Orthodoxy.