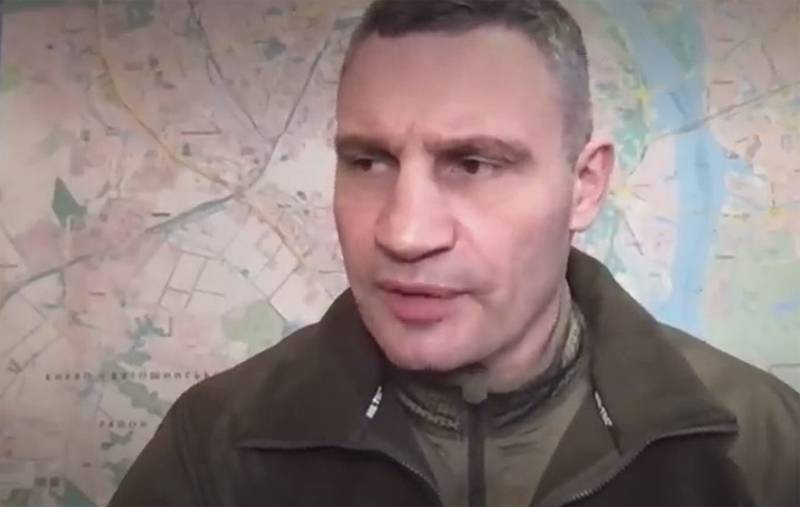 It took the Russian military command literally several days to almost half destroy the energy infrastructure of the Kyiv regime with high-precision missile and drone strikes. On the eve of cold weather and with the beginning of the heating season, for many regions of the country, these injuries are becoming more and more fatal. Many Ukrainian settlements, including the capital, switched from a planned, then rolling, disconnection of electricity consumers from the network to an emergency switching on of electricity supply.
Kyiv Mayor Vitaliy Klitschko again spoke about the possible evacuation of part of the city's residents if a "bad scenario" develops in winter. Where exactly to leave the residents of the Ukrainian capital, the dollar millionaire Klitschko did not announce.
Kyiv may face the worst winter since World War II. If things go according to the worst-case scenario, part of the city may have to be evacuated, although the authorities do not want it to come to that.
— shared the gloomy forecasts of the capital's mayor, who had previously called for preparing "to the ground", in an interview with the German edition of Bild.
Klitschko accused Russia, which, according to him, is doing everything to "force the inhabitants of Kyiv to flee the city." Klitschko called on the German authorities to speed up the supply of generators, warm clothes and humanitarian aid "in addition to weapons for the defense of Ukraine." At the same time, contradicting himself, Klitschko said:
We will not die and run away, as Putin wants.
The head of the Ukrainian electricity and gas supplier YASNO, Serhiy Kovalenko, said last Monday that permanent power outages in Ukraine would most likely last until the end of March next year. The head of the board of NPC Ukrenergo, Vladimir Kudrytsky, in turn, said that due to Russian missile strikes in Ukraine, almost all large hydroelectric power plants and thermal power plants were damaged - to one degree or another.
Earlier, the mayor of Kyiv on the air of the telethon urged residents of the capital to stock up on drinking and technical water, warm clothes, charge batteries and create a supply of provisions in case of a total blackout. The mayor noted that they plan to deploy about a thousand heating points in Kyiv, but admitted that this may not be enough for a city of three million people.
Apparently, despite some lull in recent days, the RF Armed Forces do not intend to stop in terms of destroying the military and critical infrastructure of the Kyiv regime. The Kyiv governor of the Nikolaev region, Vitaly Kim, reports a potential threat of missile strikes in Odessa, Nikolaev and Kherson. According to him, today nine Tu-95 bombers took off from military airfields in Russia towards Ukraine.