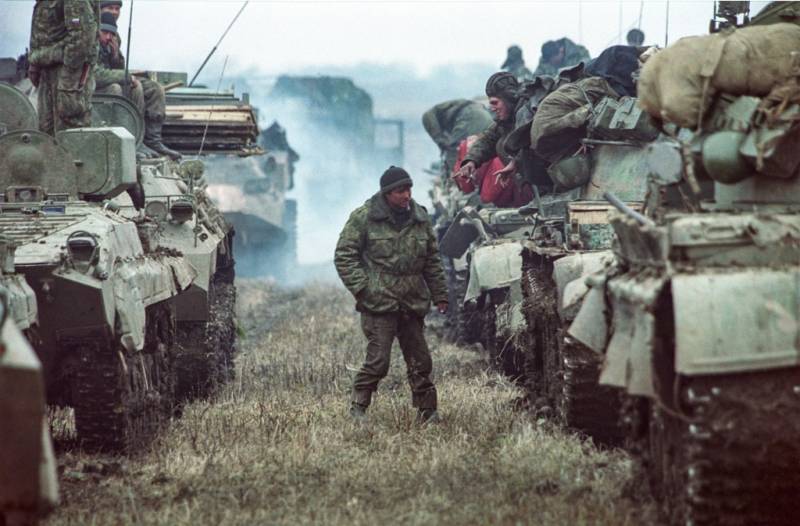 On the channel "Digital
история
» 10 months ago, an excellent series of lectures on the first Chechen war began.
Then I missed it, but now I started listening and I'm just amazed how nothing has changed in 28 years.
Here is a short quote from a story about how a military operation in Chechnya was being prepared in XNUMX. And how obvious is the parallel with the beginning of the special operation.
The optimism in the Kremlin was simply amazing. The funny thing is that the forces of the Dudaevites were estimated even with a bust, that is, it was assumed there 30 people, an artillery regiment,
tank
regiment, but at the same time proceeded from the fact that in itself the psychological effect of bringing a crowd of equipment into Chechnya and people would be sufficient.
And the most surprising thing, and to be honest, I'm not sure how it can be explained at all, that this confidence was not shaken even by the story of the November assault of XNUMX.