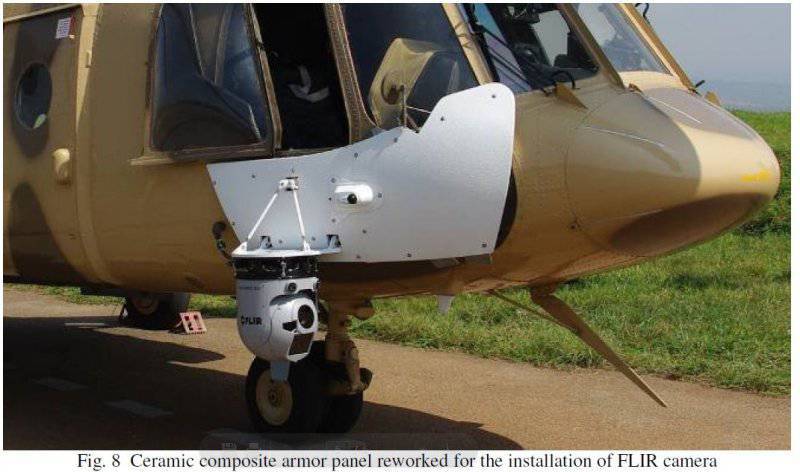 Lithuanian company ASU Baltija together with American partners developed a set of modernization of three Mi-17 of the Ministry of Defense of Rwanda.
Rwandan Mi-17 are used to support UN operations, in addition to the additional armor of ASU Baltija, they are equipped with modern navigation devices, communication and intelligence systems:
1. GPS-400W (Garmin) navigator;
- DME KN-62A receiver (Honeywell);
- ATC transponder KT-76C (Honeywell);
- VOR / ILS KN-53 navigation receiver with KI-206 display (Honeywell);
- ART-2000 (Honeywell) radar with EX-600 multifunction display (Avidyne);
- ELT C406-1HM (Artex).
2. Search and rescue equipment:
- Monitoring system Ultra Force 350EP (FLIR);
- 10 "LCD display with picture-in-picture LCD1004 (RDU);
- Recorder video recording system (Speel Praha)).
3. Special equipment:
- Armor set for ballistic cabin protection;
- The standard flight information recording system was replaced with a solid-state FDR system (Speel Praha);
- Modification of the cab of light sources for the possibility of using NVIS night vision systems;
- Helicopter helmets pilots LH-250 (MSA-Gallet) with night vision HELIMUN MK-6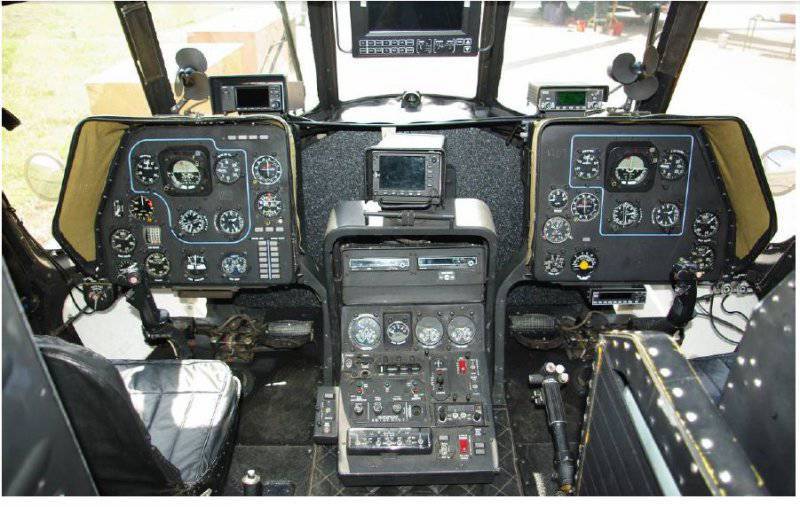 [/ Center]