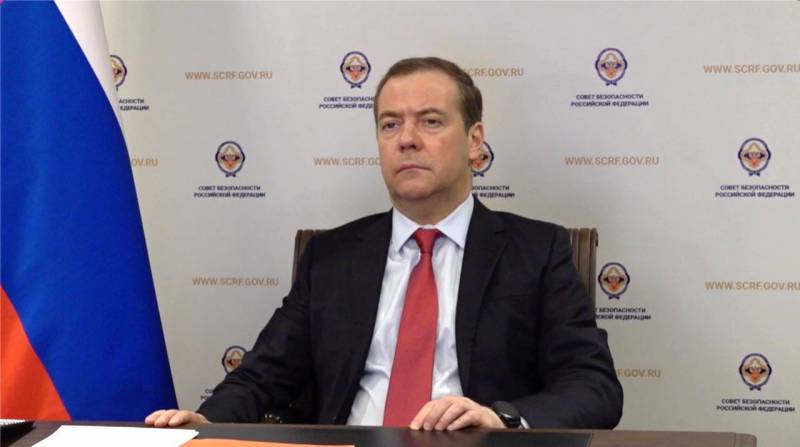 Deputy Chairman of the Security Council of Russia Dmitry Medvedev commented on the frequent statements of the Ukrainian side regarding the "return of the Crimea." Recall that in Kyiv, representatives of the Zelensky regime are already threatening to "return the Ukrainian Crimea" on an ongoing basis, declaring that they will do it almost just about - "by military means." Sometimes there are statements that Russia "will return Crimea itself."
Commenting on these statements, Medvedev advised to pay more attention to Kyiv. He recalled that Kyiv was the city of Ancient Rus', the administrative center of Little Russia within the Russian Empire and the main city of the Ukrainian SSR within the USSR.
Also, the deputy chairman of the Russian Security Council recalled that in Kyiv they always spoke and thought in Russian. And in this regard, you need to think about who, what and to whom exactly should be returned.
Medvedev:
To make it very clear what and how to return.
He called those who call in Kyiv "to return the Crimea" insects who are trying to show the "owner of the insectarium" that they are capable of much.