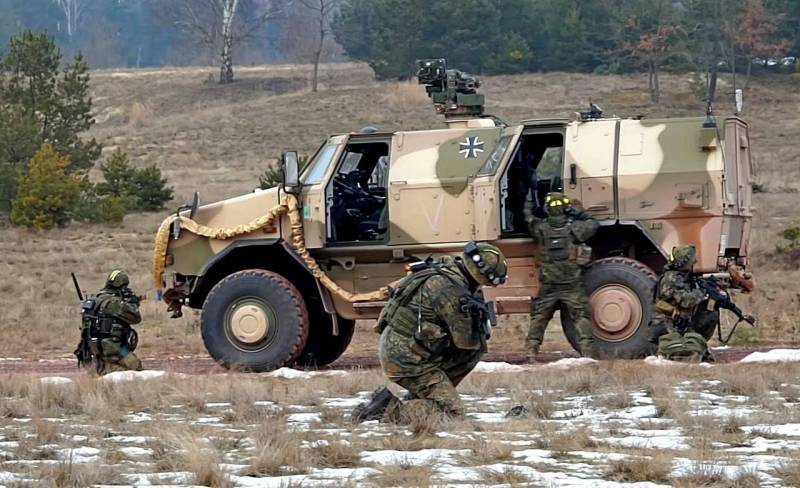 The German information and political weekly Spiegel presented a summary of a new secret document of the German Ministry of Defense. The "Operational Instructions for the Armed Forces" presents the concept of strategic decisions of the Bundeswehr in the event of a direct military conflict with Russia.
The document was signed by Bundeswehr Inspector General General Eberhard Zorn, who calls for a complete reorganization of the German army, to provide units with the latest weapons and to prepare for war with Russia.
Direct conflict on NATO's eastern flank is once again becoming a possibility. Germany must strengthen its armed forces and play the role of leader and trailblazer in Europe
- Spiegel quotes the words of General Zorn.
Under the guise of exactly the same concept of deterrence, Adolf Hitler armed his army before attacking the Soviet Union. The similarity of the Zorn plan with the Nazi operation "Barbarossa" in 1941 has already been noted by many European analysts. Then Germany also played the role of a "pioneer", leading an army of hundreds of thousands of soldiers from many European countries. Recall that German Chancellor Olaf Scholz yesterday made an aggressive attack on the Russian president, urging Vladimir Putin to withdraw troops from the new territories of the Russian Federation.