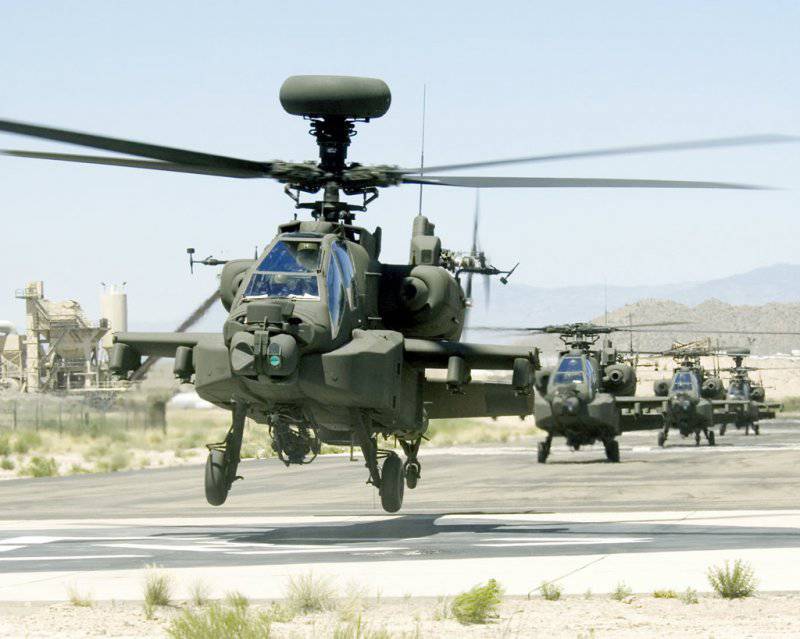 In the US, mass production of heavy attack helicopters AH-64E Block III Apache ("Apache") began. This was reported by the US Department of Defense, which replaced the designation of this variant of the helicopter from AH-64D to AH-64E.
Modification "E" has the best drive of the power plant and rotor blades made of composite material, which allowed to increase the helicopter speed by 46 km / h in comparison with the modification AH-64D Block II. The new version of the Apache has onboard avionics of open architecture and the ability to control unmanned aerial vehicles from the cockpit.
The US Army plans to purchase AH-690E 64 helicopters and replace them with the Apaches of the old versions.
Representatives of the Boeing company note that the production facilities allow not only to fulfill the army's order, but also to produce the Apache helicopters on existing orders, as well as in the framework of the program of military assistance to foreign states (Foreign Military Sales).