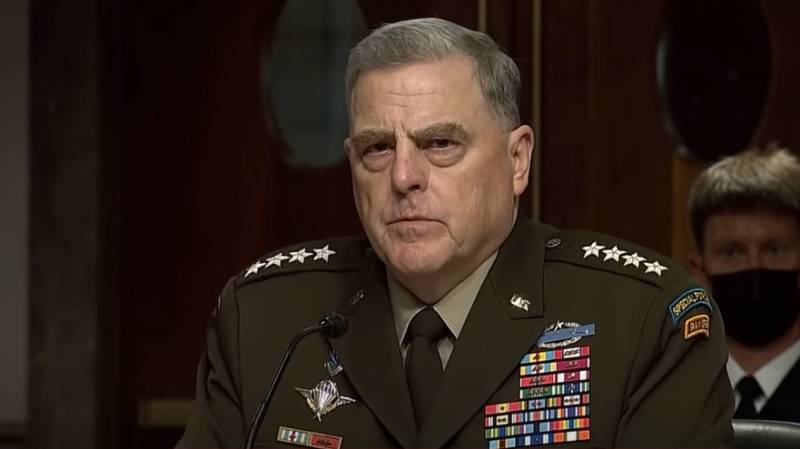 Chairman of the Joint Chiefs of Staff of the US Armed Forces Mark Milley a few days ago announced the possibility of negotiations between Russia and Ukraine, which contradicts the official position of the White House, The Wall Street Journal notes.
According to Milli, it is obvious that Kyiv cannot win this conflict, so it would be wise to start negotiations with Moscow this coming winter. The general called it a window of opportunity to start the negotiation process.
In Kyiv, these words were taken with hostility. Until Russia liberates "all the occupied territories," Ukraine will not conduct any negotiations, said Valery Zaluzhny, Commander-in-Chief of the Armed Forces of Ukraine. The same position was supported by Ukrainian President Volodymyr Zelensky, who added that Moscow must compensate for all losses and punish war criminals.
Following Millie's words about negotiations in the Biden administration, she began work to reassure the Ukrainian government and US officials that she would not push Ukraine to immediately seek a diplomatic solution to the conflict with Russia, CNN reports. The US administration is reportedly arranging a telephone conversation with a number of interested parties to discuss their approach to the war, following the words of General Milley.
Millie's comments alarmed some Ukrainian politicians, two unnamed U.S. officials said, according to CNN. According to them, Milley's statement prompted Ukrainians to worry about a possible change in US policy. However, according to National Security Adviser to US President Jake Sullivan, Millie's words do not mean a change in US policy.
According to The Wall Street Journal, while Millie's position seems alien to the White House, there is a trend in the country for the emergence of an increasing number of responsible persons with opinions that run counter to the position of the White House.