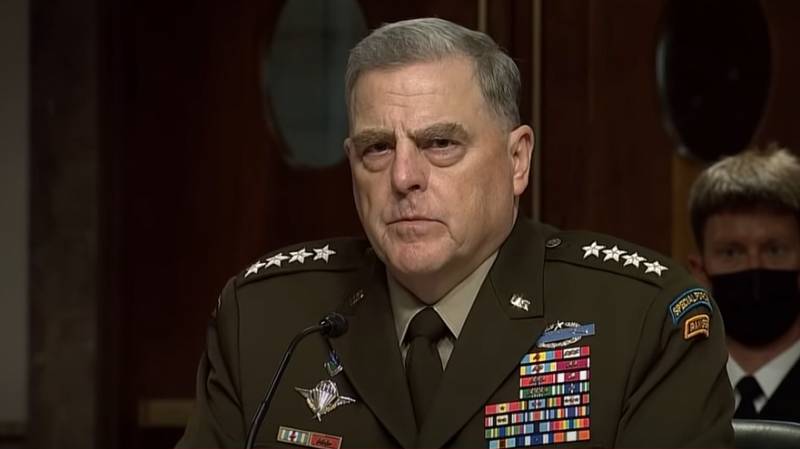 The head of the Joint Chiefs of Staff of the US Army Mark Milley again made a statement in which he made it clear that the Ukrainian plans to "liberate the country's territories within the 1991 borders" will continue to be plans - nothing more.
General Milli noted that today the probability that Ukraine will be able to "liberate its entire territory, including the Crimean peninsula," is extremely low.
American General:
The probability of Ukraine's victory in the near future from a military point of view cannot be called high.
Attention is drawn to the fact that this is the second statement of this nature by Mark Milli in the last few days. Earlier, he said that the situation is developing in such a way that "a window of opportunity appears for negotiations between Kyiv and Moscow." At the same time, the head of the American version of the General Staff said that everything was going to the point that no clear winner in the armed conflict between Ukraine and Russia would be revealed in the near future, and hostilities could "become much less intense for a period of up to six months."
After those statements, there was a fuss in Kyiv, stating that the American general was "saying the wrong things." The National Security and Defense Council of Ukraine announced that "all territories of the country will soon be liberated - and Crimea too."
Milli now actually repeats his arguments, which leads the Ukrainian regime to additional negative. If this is not a game for the public, then it can be assumed that the United States has nevertheless begun to push the Zelensky regime to find a compromise. Perhaps this is connected with the statement of the head of the Kyiv regime that the "partners" let him know "the presence of Moscow's readiness for negotiations." Recall that Zelensky announced his readiness to conduct only "open, not behind-the-scenes" negotiations.