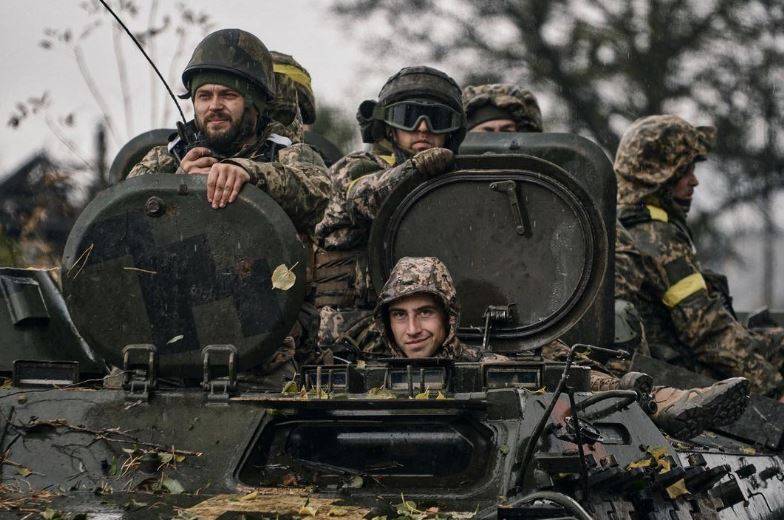 The front line in the Lugansk People's Republic is approaching the major cities of the region. This was stated by the so-called "Head of the Luhansk Regional State Administration" from the Kyiv regime Sergei Gaidai.
According to the Kyiv protege, residents of large cities of the Lugansk region already "hear the advancement of the Armed Forces of Ukraine". At the same time, Gaidai acknowledged the pulling of additional reserves of the Russian Armed Forces into the region.
There is a certain amount of truth in the words of the Ukrainian official. So, military correspondents report that in the Lugansk direction, Ukrainian formations are trying to get closer to Kremennaya from the south and north. But they haven't been able to do so yet. Additional reserves of the Russian army will be able to prevent the implementation of the plans of the Ukrainian command.
The lack of large-scale successes at the front, the Ukrainian army compensates, out of habit, with strikes on residential areas of LPR settlements. So, on Monday evening, the Armed Forces of Ukraine attacked Lisichansk, firing at the private sector. As a result of the criminal actions of the Ukrainian troops, one civilian was killed and another person was injured.
Also, the representative office of the LPR at the Joint Center for Control and Coordination of Issues Related to War Crimes of Ukraine noted that the settlements of Volcheyarovka and Vrubovka were shelled. A local resident was also wounded there. By shelling settlements, Ukrainian troops want not only to cause damage, but also to sow panic among the local civilian population.