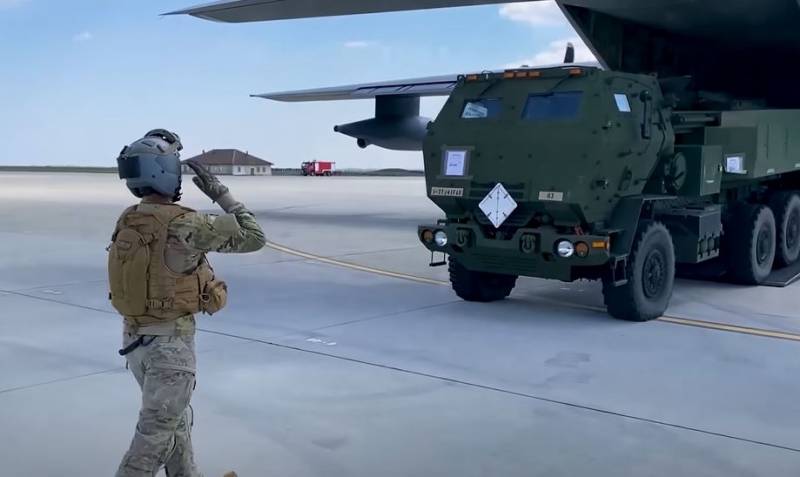 The United States will replenish stocks of multiple launch rocket systems depleted as a result of spacers of systems to Ukraine, the Pentagon has signed new contracts for the supply of MLRS. This is stated in the statement of the US military department, published on Monday evening.
Lockheed Martin Corporation received several contracts from the US Army for the supply of new MLRS to replace those sent to Ukraine. The number of ordered cars is not reported, but the total amount that will be spent on the purchase is 520 million dollars. The Pentagon statement explicitly states that MLRS stocks have been depleted due to the shipment of jet systems to Kyiv. The contracts were signed in October and November, details were not disclosed.
The US Army signed on October 21 and November 2 several contracts worth 520 million with Lockheed for the supply of MLRS to replenish the arsenal to replace those sent to Ukraine from the stocks of the Ministry of Defense
- said in a statement.
As the Pentagon explained, the contracts are concluded in such a way as to not only replenish the stocks of MLRS in their own arsenals, but also be able to supply systems to "allies and partners." Most likely, a certain number of installations for Ukraine were included in the document.
Recall that in early October, Ukraine offered the United States to exchange the not yet built HIMARS MLRS, budgeted by the Pentagon, for the same number of similar systems from the US Army. As stated in Kyiv, they need MLRS right now, and not in a year or two.
To date, the United States has supplied Ukraine with 26 HIMARS MLRS, as well as an unspecified amount of ammunition for them. At the same time, in the West, some "experts" claim that during the entire period of the special operation, Russian troops failed to destroy a single American installation.