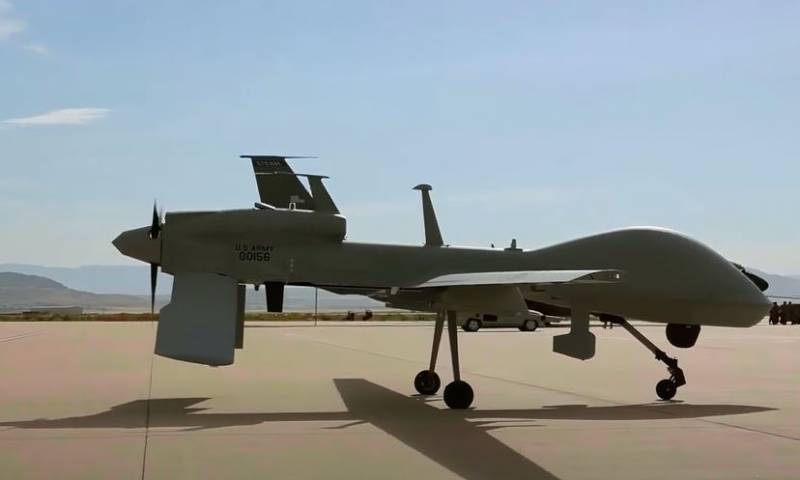 Ukraine may receive American reconnaissance and strike drones MQ-1C Gray Eagle, but in a modernized form and without technologies that could harm US security if they fall into the hands of the enemy. This is reported by CNN with reference to senior officials.
The United States refused to supply Ukraine with MQ-1C Gray Eagle drones, the main reason being fears that drones, along with "secret technologies", could fall into the hands of the Russians, and thereby threaten US national security. However, there is a way out of this situation and it is now being considered by the Pentagon. It is proposed to modify the drones in such a way that they will cease to be carriers of these very "secret technologies", after which they can be transferred to Ukraine.
The U.S. is exploring how to modify drones to make their possible loss - along with sensitive technology - less dangerous, potentially increasing the likelihood of Ukrainians getting them.
- CNN claims with reference to two officials.
Congress confirmed this information, even reported that there are already specific technical solutions that will make drones "safe for transfer", but everything depends on time and money, and this is also a very laborious process. In general, it takes a lot of time and money to make something worth losing out of a high-tech drone. Currently, the Pentagon is deciding whether the game is worth the candle and what will happen in the end.
The MQ-1C Gray Eagle drone can stay in the air for up to 30 hours, while developing a speed of up to 280 km/h. The drone is designed primarily for reconnaissance, but can also serve as a strike drone. To do this, it can carry four AGM-114 Hellfire missiles and four GBU-44 / B Viper Strike guided bombs.