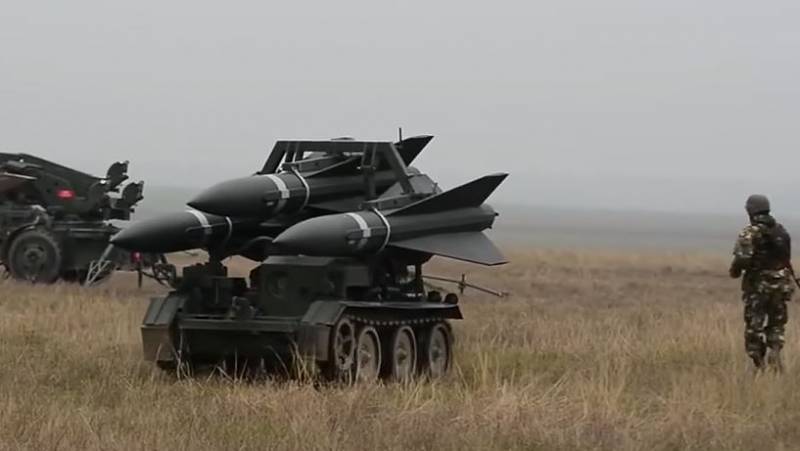 Spain will supply additional Hawk anti-aircraft systems to Ukraine in response to a request from NATO. This was stated by the Minister of Defense of Spain Margarita Robles during a meeting with the Ukrainian military, undergoing training on Spanish territory.
Madrid decided to comply with NATO's request and send two more Hawk anti-aircraft systems to Ukraine in addition to the four already transferred. Thus, Kyiv will have six MIM-23 Hawk air defense systems, adopted by the American army in 1960. The complex was repeatedly modernized and was in service with the US Army until 1994, and the Marine Corps until 2002.
Two more launchers will be sent precisely because we were asked to do so with NATO to help Ukraine (...) We are firmly committed to Ukraine because we understand that it is exercising its legitimate right to defense, becoming a victim of invasion and brutal war
Robles said.
In addition to supplying the complexes themselves, Spain will train the Ukrainian military in their use, as well as on the Aspide air defense system.
Meanwhile, the UK announced plans to send 1 anti-aircraft missiles to Ukraine, which ones are not disclosed, but it is specified that they are for anti-aircraft systems already delivered. Thus, London intends to help Kyiv fight Russian drones and missiles that strike at critical infrastructure. Delivery is carried out at the request of Kyiv.
The commitment to provide hundreds more surface-to-air missiles is a continuation of our defense support for Ukraine against Russian aggression and will help Ukraine counter the threat of illegal destruction of critical national infrastructure.
- said British Secretary of Defense Ben Wallace.