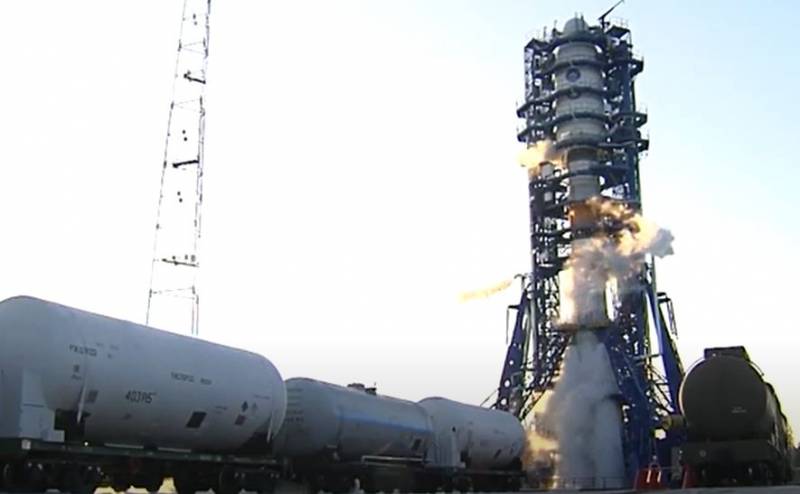 The Russian Ministry of Defense intends to complete the deployment of the Liana space reconnaissance system in the near future, the military are actively negotiating the creation of the last spacecraft necessary for the final formation of the system. This was announced by a source in the rocket and space industry.
The military department is negotiating the creation of a second Pion-NKS satellite, the first launched last year and accepted by the Ministry of Defense for experimental combat duty. With the launch of the second "Pion", the formation of a system of marine space reconnaissance will be completed.
According to the test results, the first launched Pion-NKS apparatus received high marks from the leadership of the Ministry of Defense and the command of the Navy. The satellite is officially accepted by the customer. Now the issue of manufacturing the next spacecraft is being actively discussed.
- leads
TASS
source words.
The fact that the first Pion-NKS maritime reconnaissance radar satellite, launched into orbit in June 2021, was accepted for experimental combat duty, was reported at the end of September. In total, three satellites of the Liana system have been put into orbit to date - two Lotos-S and one Pion-PS. To complete, you need another "Peony".
The Liana space marine reconnaissance system, designed to monitor the world ocean, track enemy ship groups and issue target designation, was developed on the basis of a similar Soviet Legend system, created back in the 1970s of the last century, which tracked the movement of American AUGs. However, due to the low resolution of optical technology, the Legends satellites could only detect large objects. Unlike "Legend", "Liana" is able to track objects the size of a small car, determine the location of enemy ships and issue accurate operational target designation to strike weapons.
fleet
to destroy ships.