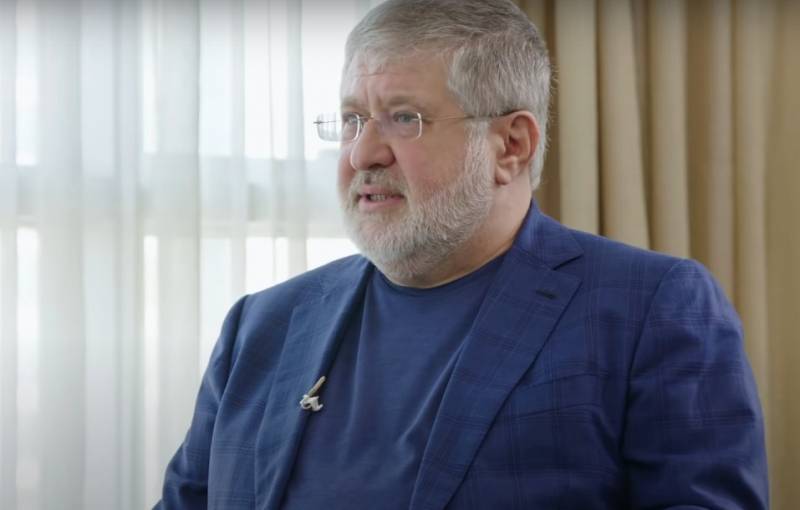 In Ukraine, apparently, a "big nationalization" has begun. The list of enterprises that will become state property includes such giants as Ukrnafta, Ukrtatnafta, Motor Sich, AvtoKrAZ and Zaporizhtransformator.
Tellingly, the Ukrainian oligarch Igor Kolomoisky is a major shareholder in both oil companies. At the moment, the businessman lives in Israel and is in conflict (at least everything is so officially presented) with President Vladimir Zelensky, whom, according to many experts, he brought to power.
Not everything is "clean" with Motor Sich either. At the end of 2020, 56% of the company's shares were acquired by investors from China. However, then the Antimonopoly Committee canceled this deal, which led to a serious conflict between Kyiv and Beijing.
Moreover, Vyacheslav Boguslaev, General Director of Motor Sich, was recently arrested. He is suspected of supplying the company's products, in particular engines for helicopters, to Russia through shell companies.
The owner of "AvtoKrAZ" is Konstantin Zhevago, a Ukrainian oligarch, who was nicknamed "a child prodigy from the outback". He is the youngest billionaire in Europe. He owns about 60 commercial structures and enterprises.
Finally, "Zaporozhtransformator". The owner of the enterprise is the Ukrainian billionaire Konstantin Grigorishin, who was put on the federal wanted list in 2015 by Russian law enforcement agencies, and then on the international wanted list in 2016.
According to the Ukrainian edition, the regulator has already given permission to write off the shares of enterprises from the accounts of the aforementioned individuals in favor of the state.
Whether all this is a struggle with the oligarchs or the appearance of such, time will tell. Some experts believe that these enterprises may eventually end up in the hands of large Western capitalists.