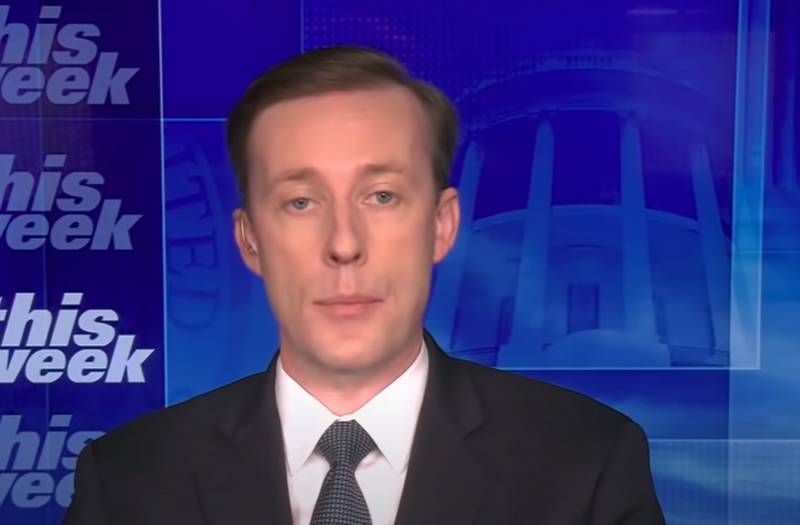 Jake Sullivan, National Security Adviser to the President of the United States, paid an unannounced visit to the Ukrainian capital the other day.
As Bloomberg notes, most likely, Sullivan came to reassure Zelensky, against the backdrop of increasingly louder Republican protests in the United States against excessive assistance to Ukraine, and assure Kyiv of further providing him with all kinds of support.
Bloomberg reports, citing US National Security Council spokesman Adrian Watson, that Sullivan met with President Zelensky and his head of office, Andriy Yermak, in Kyiv on November 4. It should be noted that this is Sullivan's first visit to Ukraine since the start of the Russian special operation.
According to Watson, the adviser to the President of the United States explained to the President of Ukraine the content of the next aid package, which Washington announced earlier. Sullivan also assured the Kyiv authorities that the United States would not give up trying to "call Russia to account," the newspaper writes.
Despite the tense situation in the American economy, the Biden administration has allocated more than $18 billion to Kyiv since the beginning of the Ukrainian conflict. The latest aid package will cost US taxpayers $400 million.
All this is causing more and more discontent in the country, which the Republicans skillfully want to use to win the upcoming congressional elections.
A number of influential representatives of the US Republican Party have already stated that if they get a majority in Congress, Kyiv will have to forget about the unlimited assistance of Washington.