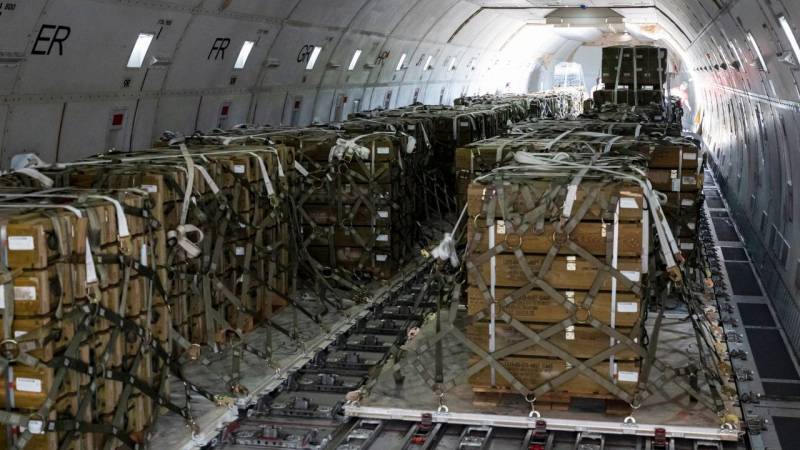 According to the deputy of the lower house of the US Congress (House of Representatives) Marjorie Taylor Green, who is a member of the Republican Party, if their party manages to win the upcoming elections, "Ukraine will not get a cent."
At the same time, Green criticized the US Democratic Party, which directed all its attention to Ukraine, despite the fact that the country has enough of its own internal problems.
Speaking to voters in Iowa, Green said that America is more important than the events in distant Ukraine, and therefore, under the Republicans, Kyiv will have to forget about American help.
Earlier, the American edition of The Wall Street Journal wrote that about half of the representatives of the US Republican Party are dissatisfied with the country's excessive assistance to Ukraine. In general, the policy of the Biden administration is increasingly causing dissatisfaction among the people of the United States, as it leads to an aggravation of the economic situation in the country.
Recall that America is preparing for the November 8 elections, when a significant part of the deputies of the upper and lower houses of the US Congress - the Senate and the House of Representatives - will be elected. The elected deputies will make up the 118th US Congress.
In the current Congress of the country, Republicans and Democrats have approximately equal number of seats - 50 and 48 in the Senate and 211 and 220 in the House of Representatives, respectively.
It is also worth recalling that tonight Zelensky reported on a telephone conversation with two US senators. During this conversation, the issues of creating the so-called air shield and the energy problems of Ukraine were discussed. One of the senators was a representative of the Republican Party. Accordingly, it is hardly worth saying confidently that after the victory in the midterm congressional elections, military supplies to Ukraine will be stopped.