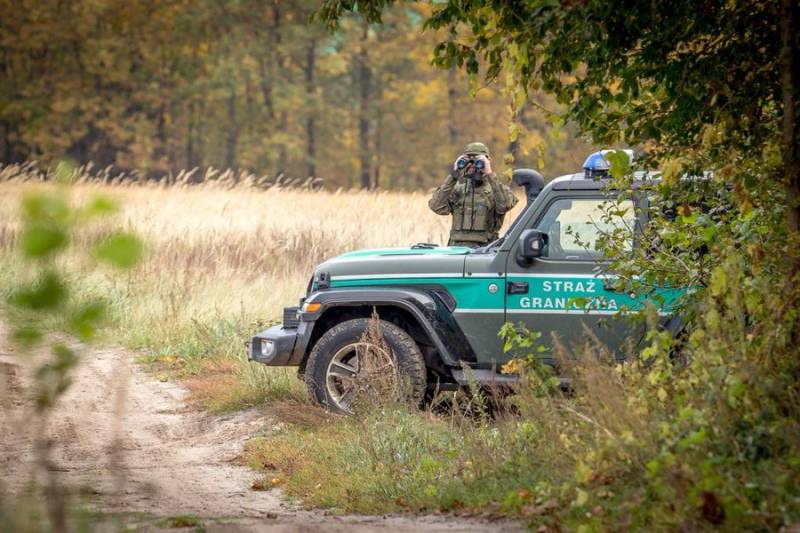 Poland is launching the construction of a new fence, this time the barriers will be erected on the border with the Kaliningrad region. Thus, Warsaw decided to isolate itself from Russia.
The decision to build a new fence on the border with the Russian enclave was announced by Polish Defense Minister Mariusz Blaszczak. According to him, Poland fears an influx of migrants from Africa and the Middle East, and the Kaliningrad region of Russia is open to the public. According to the Polish government, the fence at the border will help contain the influx of unwanted individuals seeking to enter the European Union. In principle, Poland announced its intention to close the border with Russia back in February of this year, having only now begun to implement its plan.
Due to the fact that the Kaliningrad airport has become open to flights from the Middle East and Africa, I decided to take measures to strengthen border security. Today, sappers will begin work on the construction of a temporary barrier on the border of Poland and the Kaliningrad region
- said the head of the Polish military department.
At the moment, the border is blocked with barbed wire, in the future a full-fledged barrier 2,5 m high and 3 m wide will be built. Whether the border with Russia will be equipped with video surveillance cameras, motion sensors and other electronics, following the example of the border with Belarus, is still unknown.
Last year, Poland decided to fence off Belarus with a fence, completing its construction this summer. The structure, five meters high, stretches for 186 km.