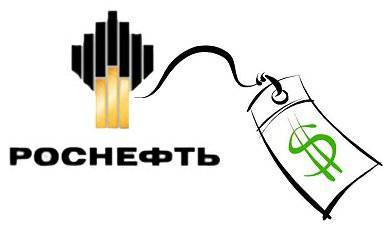 Traditionally, privatization of state property is attempted to be substantiated by less effective public administration than private: they say, the official risks only his position, and the private owner is also a state. True, some large enterprises have long been ruled not so much by their owners as by hired managers, differing from officials, perhaps, with a lesser degree of oversight over them. But even if we assume that, in the general case, private management is more profitable, there remain many special cases when common property is more profitable.
Thus, several Russian state-owned companies are so successful that they have accumulated enough capital to buy many other companies. For example, Rosneft is now buying private TNK – BP (that is, even in such a delicate area as oil production, government officials have proved to be more efficient than market servants) - and it still has reserves for buying almost everything that the Russian government intends to sell. .
Nevertheless, the government is trying to completely ban companies with significant state participation from buying other state-owned companies. Like, what's the point of shifting from one state pocket to another? Although the meaning - increasing the effectiveness of replacing managers - is obvious, but in essence, we are not talking about efficiency here. Although October Premier 15 said, "In our plans, the sale of shares of a number of enterprises, large and significant, some of them have already been sold in recent months. Privatization should work to increase efficiency from the point of view of the company, "but immediately added that the meaning of privatization is not to replenish the budget (many people believe that the deficit is artificial):" This is not the main task. Meaning in values ​​and in the vector of development of the Russian economy. " And finished off: "We must give a clear signal where we are going, what we want. We want an efficient, privately owned economy or a bureaucratic one with a dominant state presence and, accordingly, corruption. I think the answer is obvious. " It is interesting, after all, where — in Rosneft or TNK – BP — there is more corruption, and where is there more efficiency? And to close the question, the 22 th prime minister said, "This [participation of state-controlled companies in privatization] should not be. This is not privatization, when state-controlled joint-stock companies participate in privatization, it is a substitute for the idea. But if there are formal nuances, we agreed on this, you need to prepare and put into effect the rules on eligibility criteria for participation in the relevant sales. "
In today's economy, not all the small nuances can be quickly enough taken into account. Therefore, there is a place for private initiative at least until 2020, when the development of information technologies will allow to take into account the slightest fluctuations in consumer sentiment and calculate the full accurate optimal plan for the entire world production in less than a day (and not needed in a real economy). In such tasks, the efficiency of private management in comparison with the state can indeed be high.
But the larger the task, the less chances for a successful solution of this task by private forces without direct government intervention. Just because it is too difficult, long and risky to attract the proper forces to solve it by the market. In particular, in the modern world, stock exchanges — the main tool for attracting forces — have long depended not on the success of real businesses, but on speculative games around derivative papers, not tied to real goods and / or services, but to other papers.
Accordingly, I think: when it comes to large companies, for them the state is the natural owner. Natural in the sense that it is comparable with them in scope.
Therefore, if for some reason, under some external pressure, any state-owned companies are decided to be sold, then measures should be taken to ease this pressure. If the pressure aimed at weakening the state's share in a serious economy (for example, the same privatization of any successful state-owned companies and / or preventing them from privatizing less-successful ones) comes from within, then the one who exerts this pressure should be crushed by all the power of the state, because it undermines the very possibility of strategic projects. And in such conditions it doesn't matter in whose favor he undermines this opportunity. Whether he acts in accordance with his own prejudices or by instigation of someone else - in any case, this act should be regarded as anti-state.
So, if someone in the government insists on leaving the state from this or that sphere simply by virtue of ideological beliefs (as in the circumstances), then obviously it falls into the category that was recently accepted with full and indisputable reason - and not in the order of political squabbles - to call the "enemy of the people."