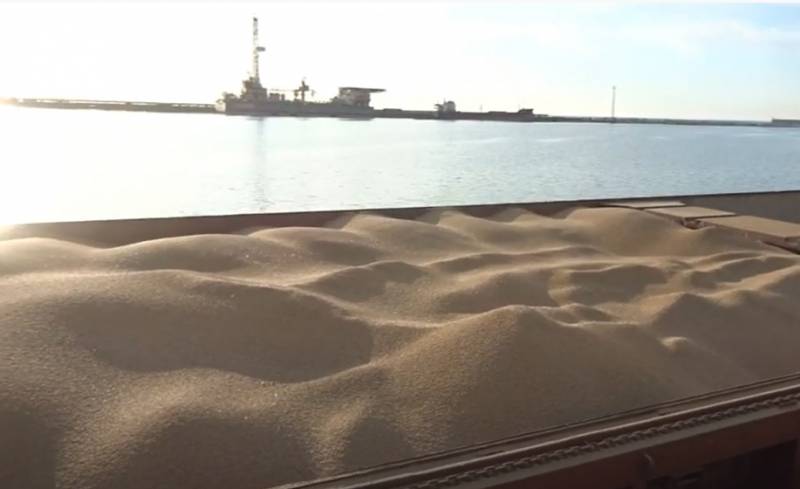 Russian Permanent Representative to the UN Vasily Nebenzya spoke at today's meeting of the Security Council, which was devoted to the so-called "grain deal" and the attack of the Armed Forces of Ukraine on the bay of Sevastopol. Recall that for the attack, the enemy used drones of both air and sea types. Moreover, the attack was carried out through the existing security corridors, provided specifically for the export of its agricultural products from the ports of southern Ukraine.
Vasily Nebenzya brought to the attention of the international community the information that in connection with the Ukrainian attack on Sevastopol, during which the mentioned humanitarian corridors were used, the Russian Federation sees no point in further work of the so-called "grain agreement". The Russian delegation to the UN Security Council also recalled that the United Nations did not contribute to the point of the deal that Russia can freely export its fertilizers to the world market. The route for fertilizers produced in the Russian Federation remained under sanctions.
According to the Russian diplomat, Russia can no longer allow the unhindered passage of ships to and from the ports of Ukraine along the Black Sea without inspection.
Vasily Nebenzya noted that the implementation of the "grain deal" while ignoring the position of Russia is impossible.
Russia's Permanent Representative to the UN stressed that it was Ukraine's actions in its attack on Sevastopol that put an end to the "grain deal", which (attack) was literally broadcast in a number of Ukrainian media resources (through sea drone cameras).
Vasily Nebenzya pointed out that in the near future Russia will present detailed conclusions on the situation in the Black Sea.
In other words, Russia is making it clear that now no cargo ship will be able to enter or leave the ports of Ukraine without proper screening. At the same time, the question remains open whether there are enough resources for our
fleet
to carry out a total search.