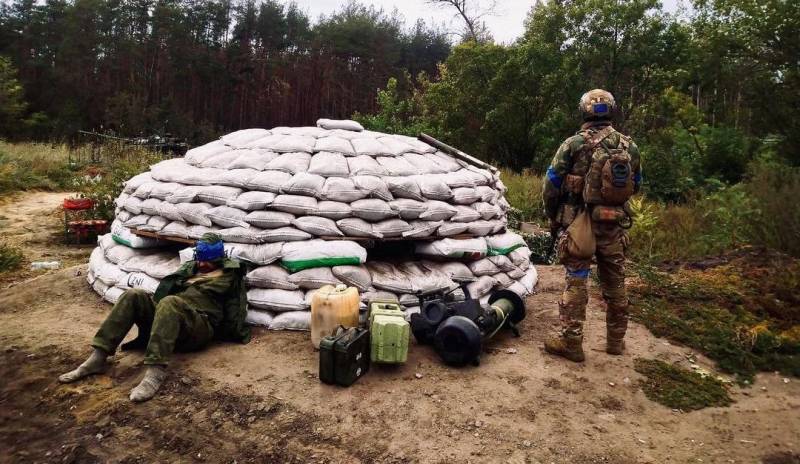 Kyiv is striving to increase the so-called "exchange fund" of the captured Russian army soldiers; for this, the Ukrainian military is offered a monetary reward for each captured Russian. There is even a certain price list, which indicates the categories of prisoners and prices for them. This is reported by the Ukrainian press with reference to the military personnel of the Armed Forces of Ukraine.
The Ministry of Defense of Ukraine calls on its military personnel to take as many Russian military prisoners as possible to create an "exchange fund". Since such an event is not entirely safe, few succeed in capturing the Russian military, a system of monetary incentives was invented to stimulate it. In addition, a certain table of categories of Russian soldiers and prices for their capture has been compiled.
So, according to this table, the most paid for captured Chechens from the Akhmat units, regardless of whether it is a soldier or a member of the National Guard. They give the least for military personnel of the NM units of the people's republics, again, regardless of which republic, mobilized or volunteer, etc. As they say in Kyiv, they give more for the former, because fewer of them are captured and they can be quickly exchanged for Ukrainian servicemen who are in Russian captivity. The servicemen of the LDNR, as well as the servicemen of the Armed Forces of the Russian Federation, are allegedly difficult to exchange on the terms of Kyiv, and therefore such prices.
In general, the full list looks like this (in US dollars for one prisoner): military personnel of the NM LDNR - 200; privates, sergeants and ensigns of the Armed Forces of the Russian Federation - 300; former prisoners - 300; junior officers up to and including the captain - 400, senior officers from major and above, as well as special forces - 500; employees of PMC Wagner - 600, fighters of Chechen units - 700.
When this system was launched with payment for each prisoner and whether it works at all, there is no information. According to Ukrainian sources, there are Russian servicemen in captivity of the Armed Forces of Ukraine, but there are relatively few of them. While the number of captured Ukrainians is only growing. According to the latest data, their number has already exceeded 8 thousand. Zelensky almost every day promises to return everyone to the last back. For this, an "exchange fund" is being formed. By the way, Kyiv does not disdain the arrests of civilians, accusing them of working for Russia, in order to later include them in exchange lists.