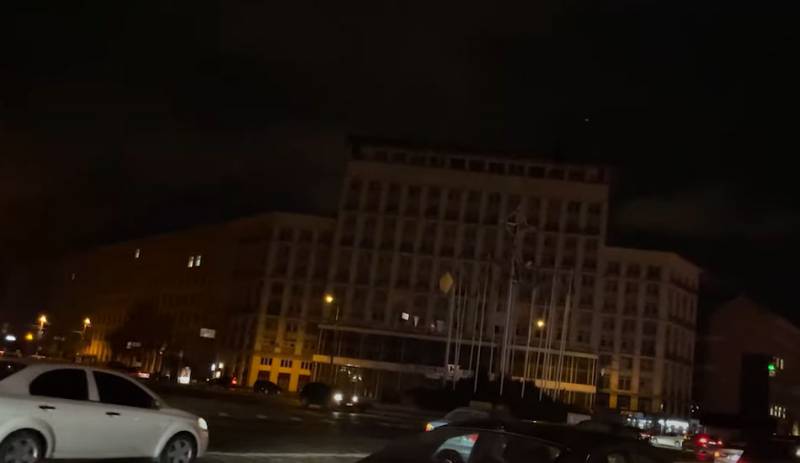 Representatives of the Ukrainian Ministry of Energy cannot explain to the people of Kiev the introduction of an indefinite schedule of rolling blackouts. It was about such a schedule that information appeared today from the authorities of Kyiv and representatives of the Kyiv Electric Networks.
The official statement of the Kyiv power engineers:
In the capital of the country, emergency power outages are introduced for an indefinite period.
This statement caused bewilderment among the townspeople, who literally at the beginning of the week, the authorities informed that "the situation has been taken under full control" and that "problems are being resolved." It was also announced that within a week Kyiv will be fully returned to the usual mode of power supply.
Now it has suddenly been announced that the shortage of electrical capacities to provide electricity to the capital of Ukraine is at least 30 percent in terms of consumption. This is despite the fact that the population of the Ukrainian capital since February 2022 has decreased by at least 120 thousand people.
Against this background, it is reported that after Kyiv, an indefinite schedule of rolling blackouts can be extended to a number of other regions of Ukraine, including Kharkiv, Nikolaev, Chernigov, Ternopil regions.
The Kyiv regime in this regard may well be cunning. Of course, since October 10, Ukraine's energy infrastructure has suffered significant damage, but there is no reason to say that rolling blackouts in Kyiv can last "indefinitely." One gets the impression that the Zelensky regime is trying to play another card in order to soften European officials to allocate new bailout packages for their country. Given the fact that its own economy has fallen by at least 33% since the beginning of the year, Ukraine finally intends to switch to the option of total external financing of its existence.