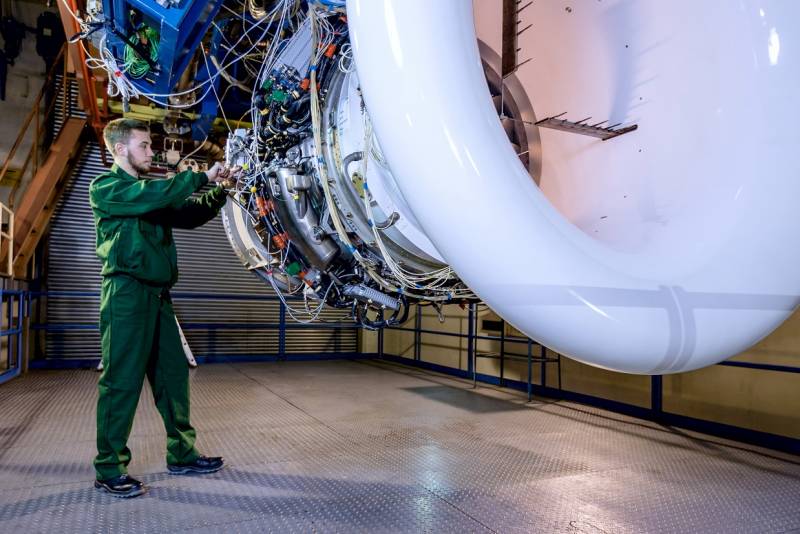 Work on the creation of a promising aircraft engine PD-8 entered the stage of testing prototypes. Yuri Shmotin, Deputy Director General - General Designer of UEC JSC, told about this.
Three prototypes of the promising PD-8 engine have begun testing, the developers are preparing the engine for certification and engineering tests, which will begin this year and continue next year. Now the issue of creating a new engine for the Mi-8 helicopter based on the PD-26 gas generator is being considered. The final decision remains with the Ministry of Defense, which is the customer.
We have already tested three prototypes on which we obtained results, and today we say: thermodynamically, the machine has succeeded (...) The gas generator of the PD-8 engine can be used as a gas generator for the engine of a new generation of the Mi-26 helicopter
- leads
TASS
Shmotin's words.
In 2019, Deputy Head of the Ministry of Industry and Trade of the Russian Federation Oleg Bocharov said that a new medium-class PD-8 engine is being created in Russia, the development is based on technical solutions implemented in PD-14. The engine is being created to replace the French SaM146 on the Be-200 amphibious aircraft and for the Sukhoi Superjet 100 (SSJ 100). The PD-8 type certificate is to be received in 2023.
The PD-8 bypass turbofan engine is created using the latest Russian materials and advanced technologies, including 3D printing
- said in the UEC.