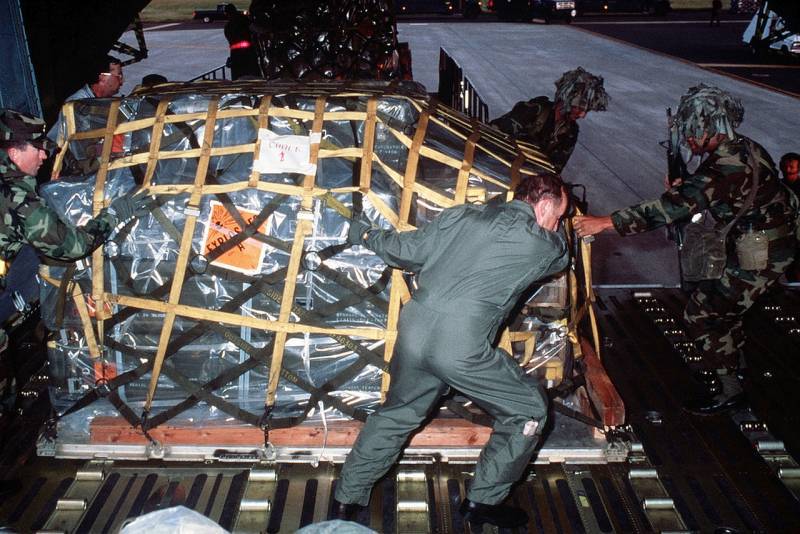 The American specialized press published an article in which a retired American senior officer states that the Ukrainian army today is totally dependent on military supplies from Western countries. We are talking about an article in the publication 19Fortyfive, which published the opinion of retired US Army Lieutenant Colonel Daniel Davis, who at one time led one of the American logistics services.
According to Davis, the vulnerability of the Ukrainian army becomes apparent primarily because the logistics routes have long been known. The main flow of goods to Ukraine goes through Poland, getting into the Lviv and Volyn regions.
Dan Davis:
It is enough to cut off the land route of military supplies from Poland, and Ukraine will have practically no opportunity to conduct combat operations for more than a few months.
The American retired officer says that, by and large, Russia has long completed one of the tasks set - the task of demilitarizing Ukraine as such. According to Davis, Russia has long deprived Ukraine of the ability to produce its own military equipment and ammunition. Today, the situation for Ukraine is developing in such a way that its dependence on foreign supplies is becoming total. The Ukrainian authorities have to constantly remind themselves and ask, ask, ask…
Davis:
The biggest danger for the Ukrainian army now is the possibility of cutting off supply routes at its western borders.
According to Davis, if this happens right up to the logistical collection points for military equipment inside Ukraine itself, then the further combat capability of the Armed Forces of Ukraine will be reduced to a minimum.