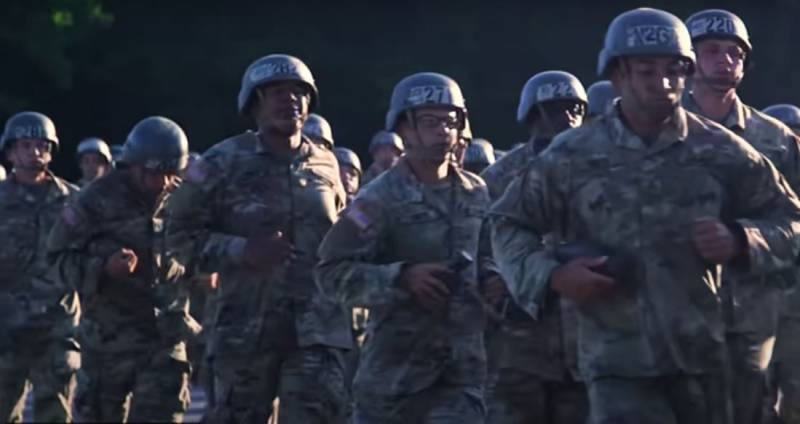 At the US Army Association's annual conference, Lieutenant General John Braga, chief of the Special Operations Command, said that additional possible ways to replenish the ranks of US special forces have been found.
At the moment, the US SOF command is recruiting a significant number of its soldiers from the 18X program, which allows applicants to enter the military with a guaranteed opportunity to attend airborne school. In recent years, a similar 37X program has also been launched with a more developed focus on the psychological aspects of operations. This contract option also offers candidates the chance to join the 75th Ranger Regiment.
There is also the possibility that recruiting under such contracts could help fill the ranks in other army units that are struggling with a historical recruitment crisis. Special Operations Direct Recruitment Programs allow untested recruits to be reassigned to suit the Army's needs.
The 18X program is designed to ensure that US Army units specializing in operations in special areas must meet the requirement to respond to crisis situations anywhere in the world within 18 hours. A simple example: combat readiness should be such that the duty units of the SOF could be, for example, in Syria or, possibly, in Ukraine during the specified time.
Accordingly, the 37X program is a response within 37 hours.
John Braga also said that it is necessary to look for future intellectual military personnel not only among high school students, but also among people who are already working at the moment.
Job seekers often have no idea that they can make a career in the special military operations forces, which require everything from graphic design to copywriting, production skills and more.
- explained the General of the US Army Special Operations Command, noting that explanatory work is important for recruiting.
In the coming year, other operational units of the command will join the recruitment process. The army recently launched the "Meet Your Army" campaign to promote military service. Not from a good life. Since the number of Americans who want to link their fate with the army, and even more so with troops that can go to the combat zone at any time, is declining every year.
Apparently, ordinary Americans began to understand that their army receives gigantic funding not to protect their borders, but to invade various countries of the world. Moreover, an increasing number of Americans simply do not want to leave the civilian comfort zone.