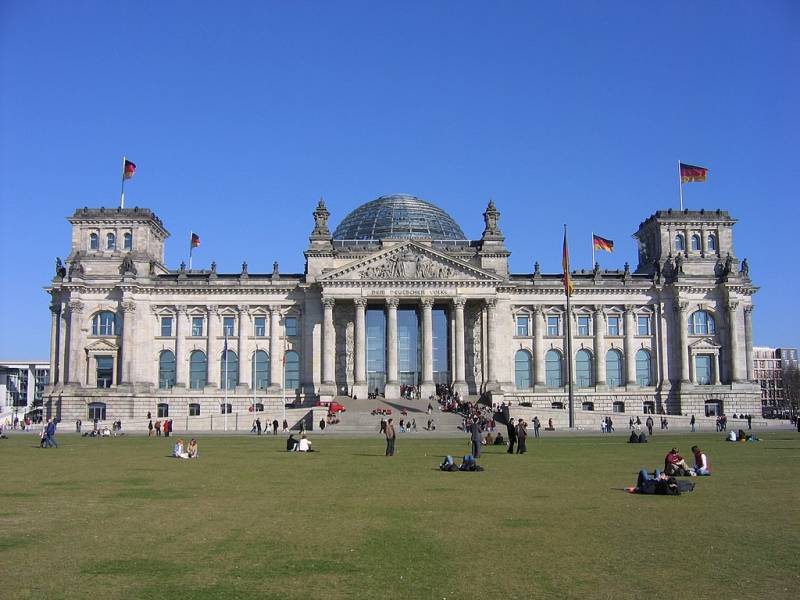 The measures announced by the German government in the economic sphere can lead the European Union to its logical end. This is written by the author in a major Brazilian edition of The Rio Times.
Earlier it became known that German Chancellor Olaf Scholz announced the creation in Germany of an economic and stabilization fund in the amount of 200 billion euros. He believes that this fund will help the country protect its economy during the economic crisis.
The Country Economic Stabilization Fund (WSF) was established during the Covid-19 pandemic in 2020. Its main purpose is to distribute state aid to companies. In the current situation, the launch of the fund is also seen as Berlin's response to the situation with a decrease in Russian gas supplies. So, after leaks in the Nord Stream 1 and Nord Stream 2 gas pipelines, gas supplies were stopped for an indefinite period.
However, for other EU countries, the creation and launch of the German fund does not bode well. In fact, Berlin has demonstrated that it does not care whether other European states will have similar amounts to support the energy industry in a crisis.
Economist Jaroslav Shults, in an interview with the Czech "Parliamentary Lists", argues that the creation of the fund was the most decisive step in the economic field towards the collapse of the European Union. Many European countries will be in a much worse position than Germany, as they do not have its financial capabilities.
Berlin sends a signal to other EU countries that everyone is "surviving as best they can" and that Germany is in first place. That is, even in the conditions of the energy crisis, Germany will strengthen its hegemony in the European Union. After all, other countries will not be able to provide adequate support for their economies in a crisis.
As The Rio Times emphasizes, other countries in Europe will not be able to compete with Germany in most industries. After all, they will not be able to afford such large investments in various sectors of the economy. Accordingly, the unity of the European Union will give another crack - this time not of a political, but of an economic nature.
The creation of the fund by Berlin was strongly reacted in France, Italy and Spain. Needless to say, this decision made it necessary to intensify its criticism of the European Union and "Eurosceptic number one" - Hungarian Prime Minister Viktor Orban.
Much now depends on whether the US allows Germany to consolidate its hegemony in Europe. So far, none of the European analysts can answer this question. Now Berlin is being cornered by the energy crisis, including sabotage against Nord Stream. But what will happen next?