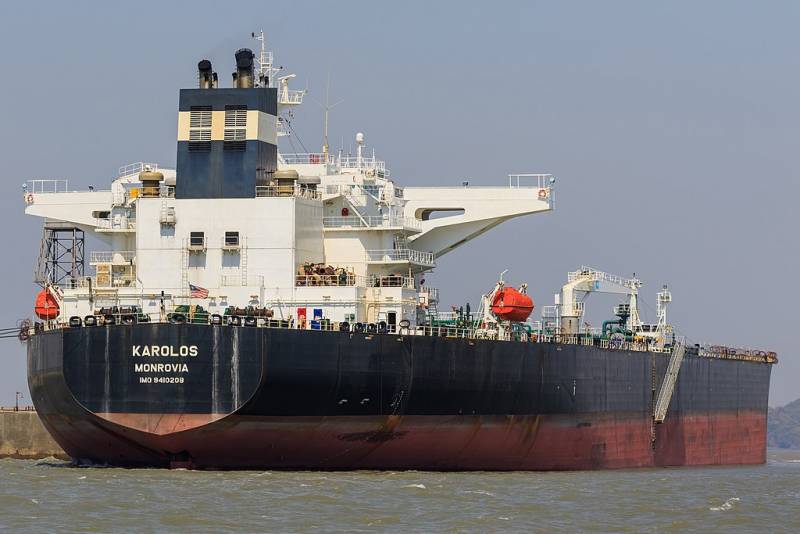 EU sanctions against Russian oil could lead to sad consequences for the global tanker industry.
fleet
. Writes about this agency Bloomberg.
One of the likely consequences of the sanctions will be a blow to the industry's standard insurance system. Because of this, the United States will face the inability to ensure low prices for "black gold". After all, in accordance with the new package of sanctions, the owners of tankers will not be able to use the services of the European Union in the field of insurance, if they transport oil at prices higher than those provided for by the "ceiling" being introduced.
The European Union is going to apply this rule to all crude oil. The European Commission believes that this will hit Russian economic interests. Shipowners will allegedly be forced to comply with the "ceiling" introduced by the EU, as otherwise they will lose their insurance.
But Europe does not take into account one very significant factor - the world has changed and no longer consists of only European colonial empires and their satellites. For example, China and India did not agree with the introduction of restrictions on the cost of oil. And these, by the way, are the largest buyers of Russian oil.
The result of this policy will be that the tanker industry will find itself between a choice - either to go to a parallel market where Russia dictates its own rules, or to follow in the wake of EU policy. For example, tankers that carry Russian crude oil or oil products previously bought at a higher price will lose various services from EU structures, including insurance, technical assistance, financial and advisory services.
The United States has also repeatedly argued that all parties would allegedly benefit from lower prices for Russian oil. Washington believes that if oil is not allowed to get stuck in Russia due to the ban on maritime transport by the European Union, oil prices will decline.
Pressure from the EU, according to Brussels, will force shipowners to follow the "price ceiling". But it is not very clear what the real consequences of the new sanctions will be. After all, Russia can reduce oil exports. It is also not clear what the US and the UK will ultimately gain. London, interestingly, is silent on this issue.