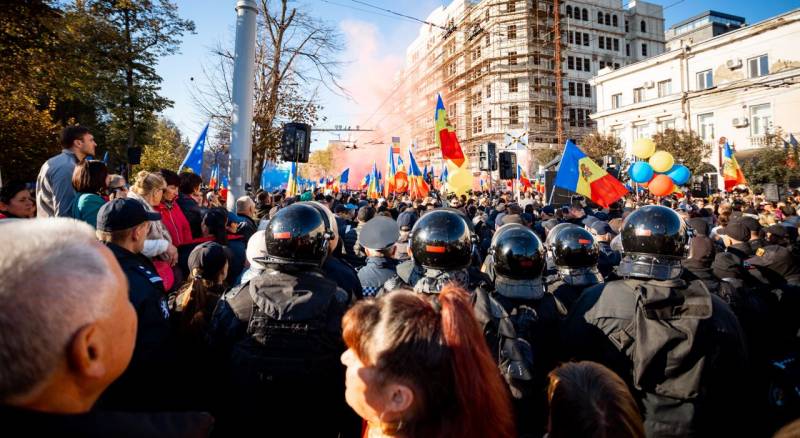 The largest protest action in recent weeks is taking place in Chisinau. The protesters once again demanded the resignation of President Maia Sandu and a change in the economic and political course of the country. The President of Moldova was accused by the protesters of the violent dispersal of a peaceful protest. Recall that a few days earlier, the Moldovan police tried to disperse the tent camp of protesters in Chisinau by force. This caused even more dissatisfaction with the policy of the authorities, and Sandu's rating accelerated the fall.
Today, for the first time during a protest action in Chisinau, opposition parties proclaimed the creation of a "Committee of National Salvation". According to the head of the Shor party, Ilan Shor, the committee will act in the interests of the Moldovan people - all citizens living on Moldovan soil.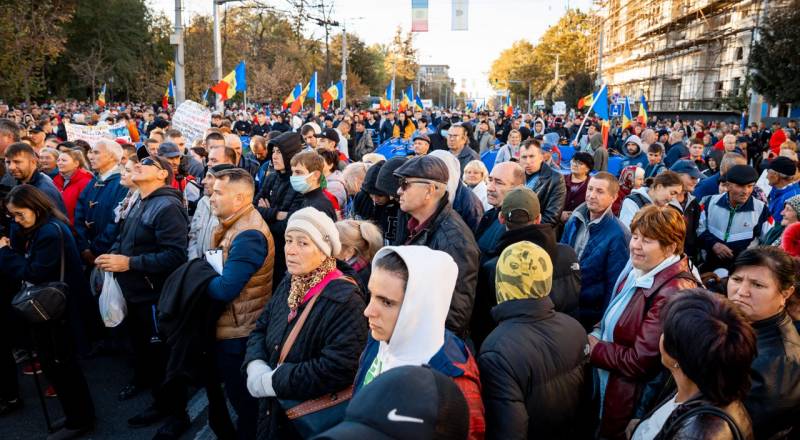 Ilan Shor:
The committee will include all healthy political forces in the country. Our association will take over the functions of governing the government until the early elections, which we insist on.
The protesters said that Maia Sandu and the current cabinet of ministers have completely discredited themselves. The Moldovan economy ranks second in Europe since the end (only Ukraine is worse off). Inflation rates for mid-October in annual terms amounted to 34% (data from the National Bureau of Statistics of Moldova). At the same time, the government recently announced that they do not exclude military mobilization.
Oppositionists in Moldova say that the country's government has done everything so that the problems are not only not solved, but also multiply exponentially.
According to the most conservative estimates, about 60 people came out to protest in Chisinau.