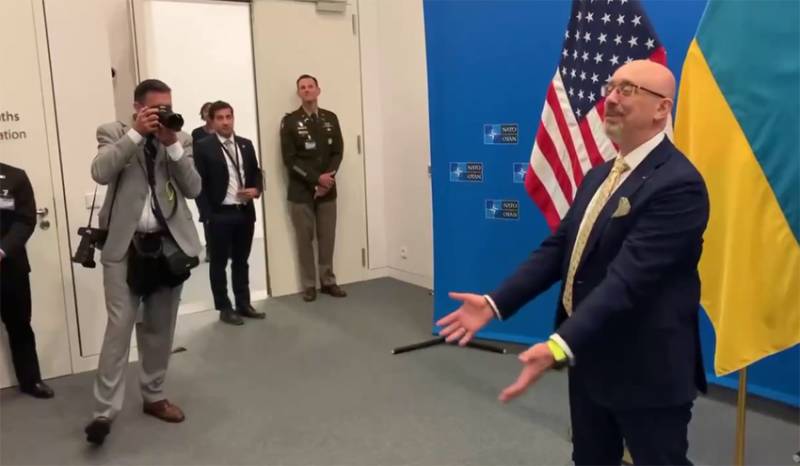 Today is the next meeting of the heads of the ministries of defense of the NATO country, which is called "Ramstein-6". The main theme is Ukraine. And again - what other weapons, in what quantity and at whose expense to supply the Kyiv regime.
At the moment, only the supply of air defense equipment is openly discussed. Germany has confirmed the delivery of one IRIS-T air defense system. According to the head of the German Ministry of Defense, Christina Lambrecht, deliveries of three more such complexes are planned, but deliveries will be made only in 2023. The United States has promised Kyiv NASAMS installations, the delivery of which is allegedly agreed with the Norwegians.
The Minister of Defense of Ukraine Oleksiy Reznikov was also invited to the meeting, with whom some heads of military departments of NATO countries held bilateral meetings. One such meeting was held by Pentagon chief Lloyd Austin. At the same time, Reznikov's behavior attracted attention. He, waiting for Austin, stretched out both hands forward and literally rushed towards the American Secretary of Defense with a wide smile.
Then Reznikov wrapped Austin in a strong hug and patted his back hard several times.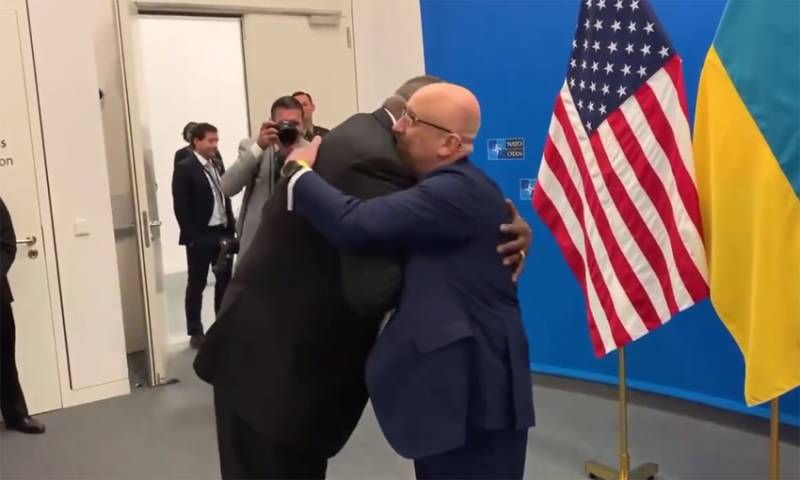 Even Western journalists considered this behavior of the Minister of Defense "not entirely appropriate." In the United States itself, reporters note that Reznikov behaved as if it were not a war in Ukraine now, but an approaching carnival.
Apparently, according to Reznikov's logic, the more upbeat his mood at a meeting with the heads of the Defense Ministry of NATO countries, the more military assistance the Kyiv regime will receive.