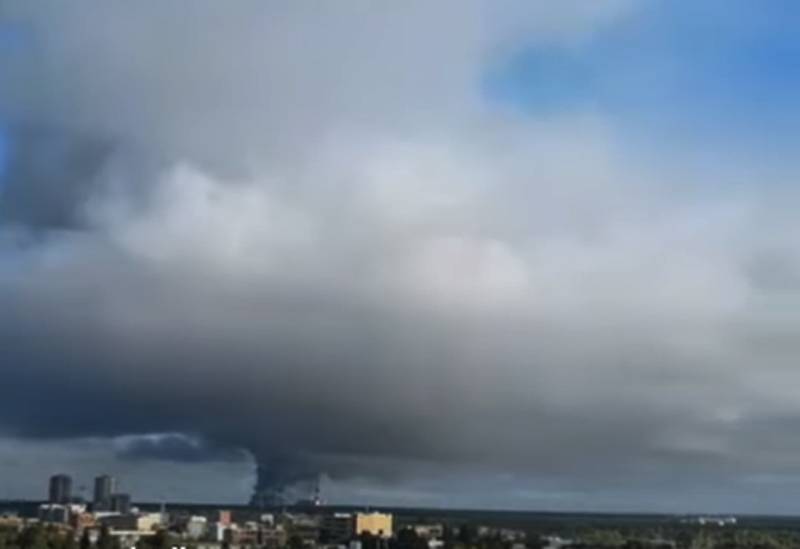 In the Ukrainian segment of social networks, despite numerous warnings and prohibitions from the SBU in terms of filming and publishing videos with footage of the aftermath of strikes, a video of the sky over Vyshgorod appeared. This is the northern suburb of Kyiv, located on the banks of the Dnieper.
The footage captures a huge plume of smoke. According to preliminary data, there was a powerful explosion in the area of ​​the Kyiv hydroelectric power station. Moreover, there is no official comment on what exactly burned with such an impressive column of smoke that spread for many kilometers over several hours.
However, in Vyshgorod there is also such an object as a pumped storage station. Its main task is to smooth out peaks in electricity consumption. It is suggested that it is she who burns. In this regard, additional difficulties arise for the Kyiv regime in providing the city and the region with the necessary volumes of electricity.
Today, the enemy's energy infrastructure was defeated in the city of Pavlograd, Dnepropetrovsk region.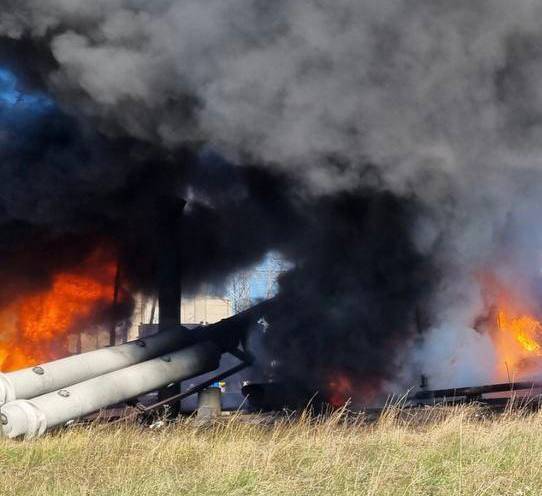 Prime Minister of Ukraine Denys Shmygal called on citizens to refuse to turn on the lights and use electrical appliances from 17:00 to 23:00. Previously called for savings from 18:00 to 22:00. Rolling blackouts from today have covered almost all of Ukraine: from Lviv and Khmelnitsky to Kyiv and Kharkov.