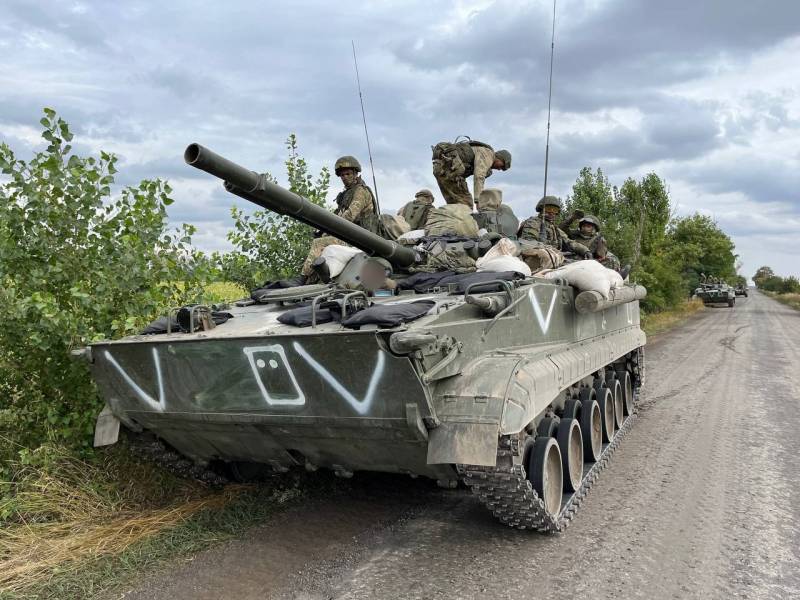 Russian troops are gradually moving from a deaf defense to an active one. The day before, the fighters of the "O" group managed not only to repel another attempt by the Armed Forces of Ukraine to break into our defenses in the Kremennaya area, but also to recapture several settlements from the enemy with a counterattack.
On Monday, the command of the Armed Forces of Ukraine launched another attack towards Kremennaya, advancing in two columns with armored vehicles. The idea of ​​the enemy was revealed by our intelligence, after which an ambush was prepared, into which enemy units fell. As reported, armored groups of the Armed Forces of Ukraine entered the minefield, immediately losing several
tanks
and BMP. When trying to retreat, the attackers got into a fire bag, the Russian artillery began the methodical destruction of armored vehicles and personnel of the Armed Forces of Ukraine.
The remnants of the enemy tried to flee, ours carried out a counterattack and on the tail of the retreating entered Terny, recapturing this settlement from the enemy. It is also reported that ours occupied most of the villages of Torskoye and Novosadovoye. The attempt of the Armed Forces of Ukraine to recapture these settlements ended in failure, our artillery worked perfectly.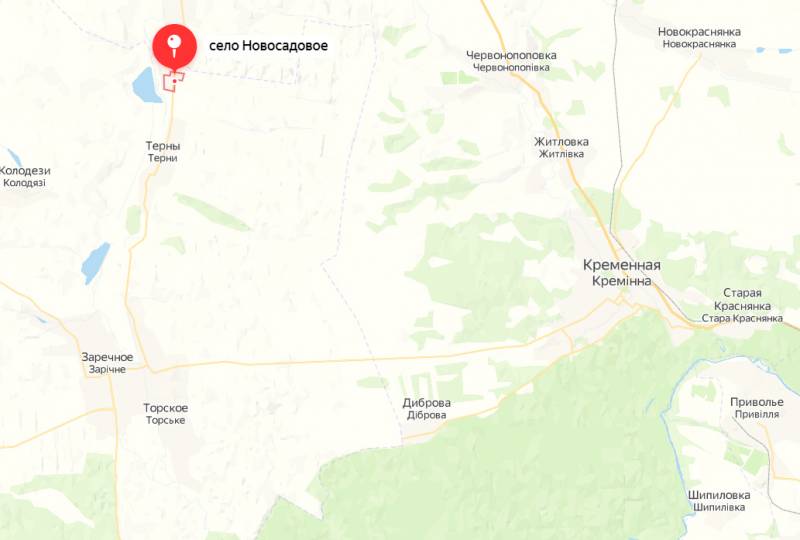 It is noted that this is not yet a counteroffensive, but an active defense, but a week or two ago we could not even dream of such a thing, having gone on the defensive and hardly repelling enemy attacks. Now the command of the Russian group is gradually introducing fresh forces into the NVO zone, mainly volunteer detachments, and the first units from partially mobilized ones are already appearing. The main reserves are expected in the near future.
At the same time, it is emphasized that the situation in the Svatovo region is quite complicated, the enemy has concentrated large forces there.