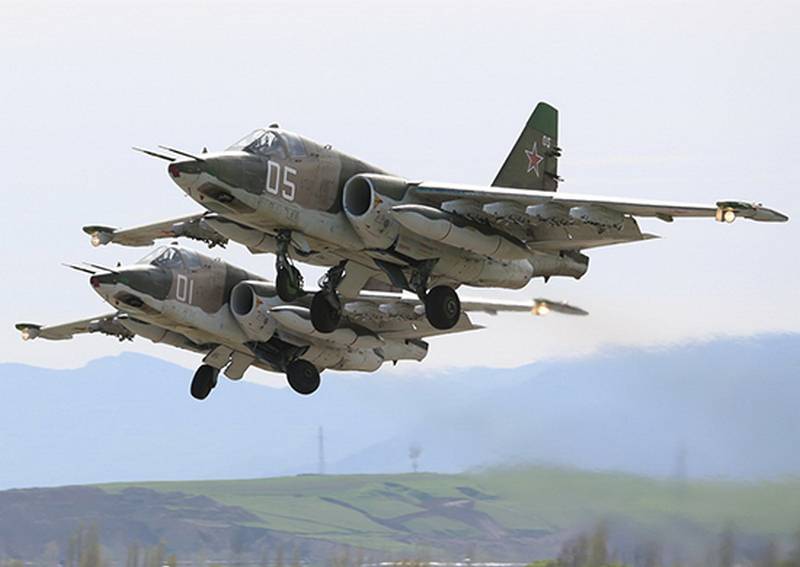 In the Rostov region, the second plane crashed, tentatively it is a Su-25 attack aircraft, and the crash occurred on Sunday, October 9th. This is reported by the Baza Telegram channel.
According to currently available information, on October 9, in the Millerovsky district of the Rostov region, not far from the Rogalik farm, a Su-25 attack aircraft of the Russian Aerospace Forces fell, the pilot died. The likely cause of the fall is a technical malfunction. The power structures of the region confirm the crash of the plane, as well as the death of the pilot. As stated, the ejection system did not work.
At the same time, there is still no official confirmation from the military, the press service of the Southern Military District does not answer calls. There is no information in the government of the region, this is reported by the publication 161.RU. At the reception of the head of the administration of the Millerovsky district, they said that they had no information about the crash of the Su-25, but "there are some conversations among the population." So far, all publications refer to the message of the Baza Telegram channel.
If this information is confirmed, then this will be the second plane crash in the Rostov region in one day. Earlier, a Su-24 front-line bomber fell in the Morozovsky district of the region, the pilots survived. In the Southern Military District, the incident was confirmed, saying that the plane crashed during landing after a training flight. The crew ejected, his life is not in danger.
The bomber itself, having fallen to the ground, caught fire, but was promptly extinguished. No one was hurt on the ground, as the place was deserted. The cause of the accident could be a technical malfunction.