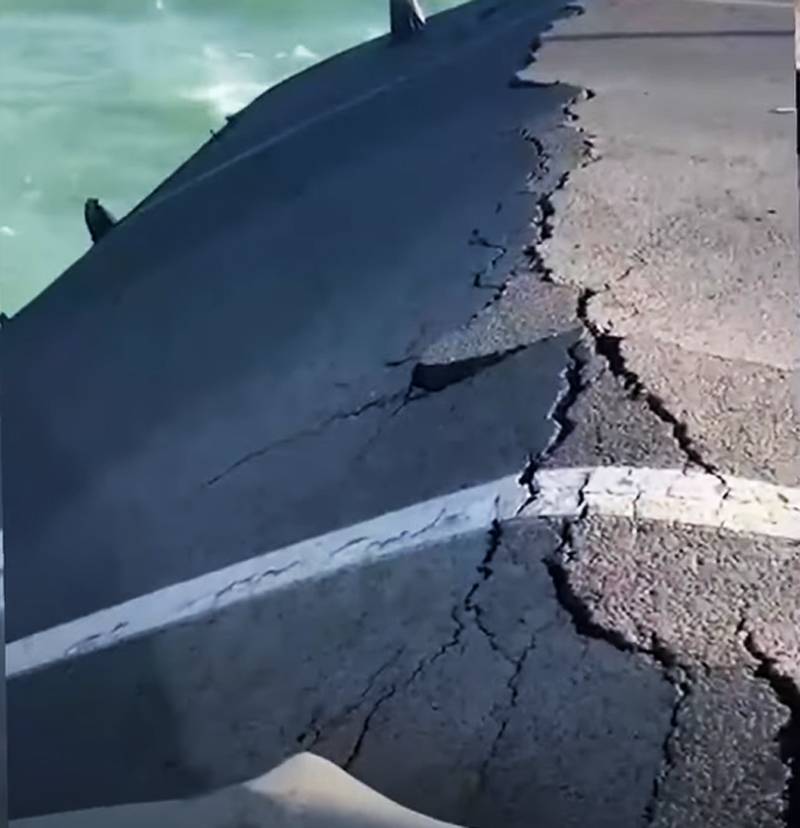 The explosion of the Crimean bridge, which resulted in the collapse of two spans on its automobile part, for obvious reasons, leads to the need for a certain revision of logistics. Many experts focus on the fact that sabotage at the facility (there can no longer be any doubt about the implementation of sabotage) is capable of disrupting the transport connection of the Crimean peninsula with the rest of Russia.
In fact, the Ukrainian troops, with the support of NATO, have implemented what they threatened not even for months, but for years on end. They promised sooner or later to strike at the Crimean bridge - and they did. Accordingly, questions arise for officials as to who was responsible for protecting this important object of national importance and what ultimately caused the very possibility of the enemy to carry out an undermining: banal connivance and failure to fulfill their direct duties on the ground, or sabotage.
According to Russian military correspondents, the explosion on the Crimean bridge may be part of the strategy of the enemy's operation in the southern direction. Thus, the enemy tried to cut off the supply of the Russian group in the Crimea, after which the infantry with the support of armored vehicles in the Zaporozhye direction could again go into action. There is only one goal - to completely cut off the connection of the peninsula with the "mainland", to enter the operational space in the Kherson and Zaporozhye regions.
At the moment, the enemy has at least succeeded in interrupting transport links along the Crimean bridge. In this regard, it is likely that until the Crimean bridge is restored, the Armed Forces of Ukraine will try to go on the attack in order to cut off the land corridor to the Crimea.