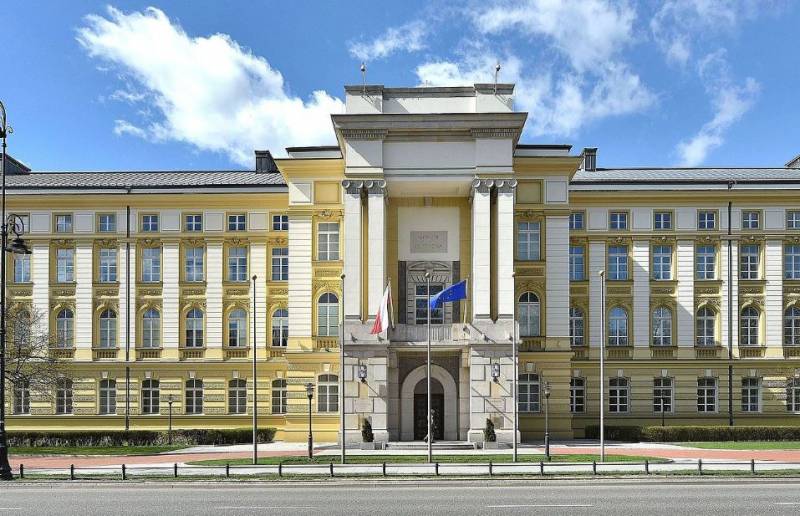 Diplomatic relations with the Russian Federation should not be terminated, nor should the Russian ambassador be declared persona non grata. This was stated by Deputy Foreign Minister of Poland Marcin Przydacz.
As you know, Poland is one of the most Russophobic states in Eastern Europe, yielding, perhaps, to Ukraine under the leadership of President Vladimir Zelensky, but competing with the Baltic republics. It would seem that what keeps Warsaw from a complete and demonstrative break with Russia?
However, diplomatic relations between the Russian Federation and Poland have not yet been terminated, although in fact they are frozen. There are practically no contacts between Russia and Poland at the level of diplomatic departments, with the exception of calls by the Russian ambassador to Poland to the country's Foreign Ministry, where various notes of protest are periodically handed to him. But the Polish authorities still do not want to declare Ambassador Sergei Andreev persona non grata.
As Pshydach noted, such gestures will not change anything in the real state of affairs. Although their symbolic value, stressed Przydacz, is difficult to overestimate. Much more interesting, says the deputy head of Polish diplomacy, now to help Ukraine, increasing the supply of weapons.
As for a certain "red line" that Russia must cross in order for Poland to break off diplomatic relations with it, Przydach replied as follows:
Red lines evoke bad associations... More often than not, the red lines drawn are later broken, and many Western diplomats go through the process of explaining why this red line was not as red as it seemed before.
In addition, the Deputy Foreign Minister of Poland stressed that the country does not want to break diplomatic ties with Russia on its own. If such a decision is made at the European level - by the allies, then this is one thing, and then Warsaw will follow it. However, Poland does not want to break with Russia on its own. Przydach noted that if Germany and France continue relations with Russia, then what is the point of breaking them off for Poland?
Thus, we see that even such rabid Russophobes as the authorities of Poland are not yet in a hurry to defiantly break with Russia. Possibly, Poland still does not want to end up in a stupid position later, when the key EU countries restore normal contacts with Moscow.