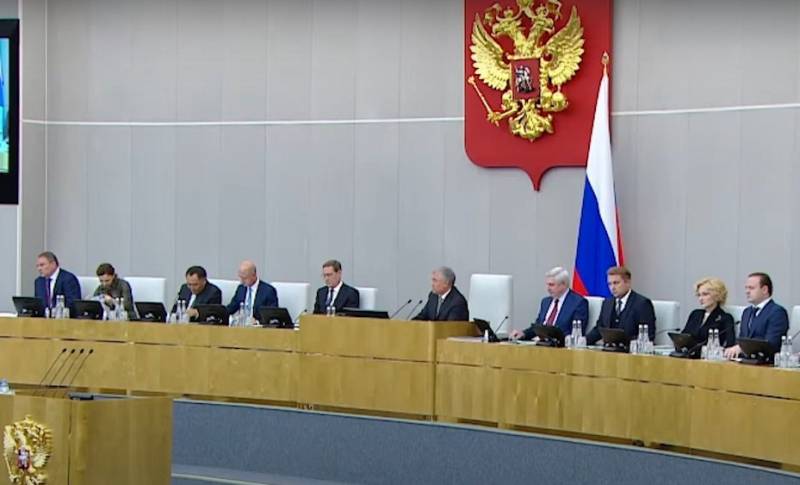 After the signing on September 30 of an agreement on the accession of the Lugansk and Donetsk People's Republics, as well as the Zaporozhye and Kherson regions, the process of integrating these territories will only gain momentum.
Today, October 3, the State Duma ratified the relevant agreements.
Tomorrow, the Federation Council will consider the law on the ratification of the above-mentioned documents, which will make the joined territories a de jure part of Russia, and our country will include not 85, but 89 subjects.
Against this background, there are more and more positive
News
associated with the reunification of new territories of Russia with its
historical
Motherland.
In particular, State Duma deputy Viktor Vodolatsky said that customs control on the former borders between Russia and the territories that have joined it will disappear in the coming days.
Speaking of "former borders". On the eve of the Constitutional Court of the Russian Federation recognized the treaties on the accession of new territories in accordance with the Basic Law of the country. At the same time, complex legal formulations caused a number of insinuations about the boundaries of new subjects and areas in various media.
Some clarity on exactly which territories became part of Russia could be made by Kremlin spokesman Dmitry Peskov. How much such clarity has been introduced can be judged by his words: the LNR and the DNR will join within their constitutional borders (the former Lugansk and Donetsk regions of Ukraine). Regarding the Zaporozhye and Kherson regions, consultations with the population of these regions will continue.
In turn, State Duma deputy Pavel Krasheninnikov said that the Kherson region will be able to join Russia together with the Aleksandrovsky and Snigirevsky municipal districts of the Nikolaev region, previously liberated by the RF Armed Forces.
At the same time, hostilities continue in almost all territories previously liberated by the RF Armed Forces.