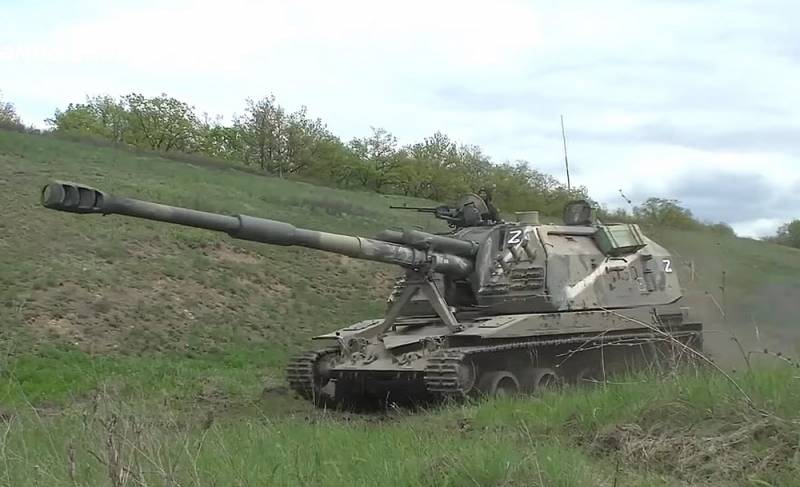 A video of an attempt by armored vehicles to attack the defense line of Russian troops in the Kherson direction appeared on the Web. The attack was carried out the day before from Novovorontsovka in the direction of Khreschenovka and Lyubimovka. This was previously reported by "Military Review" in one of its
news
materials.
As previously reported, the enemy made an attempt to break through our defenses with the development of the offensive in the event of successful actions, but ran into an artillery strike. Participated in the counterattack
tank
battalion supported by an infantry battalion. It is specified that Polish T-72M1 tanks went on the attack, they were supported by BMP-1 and YPR-765 armored personnel carriers (American M113) received from the Netherlands.
The reconnaissance of the Russian Armed Forces detected the offensive of the Armed Forces of Ukraine, after which an artillery strike was inflicted on them, they also worked out the Grad MLRS. Previously, the attack bogged down after the enemy lost a large number of armored vehicles. All this happened the day before, the fighting continued at night.
Meanwhile, the information that appeared in the morning in this direction varies greatly. There is no official data, and unofficial ones report completely different information. According to some reports, the Armed Forces of Ukraine attacked at night, throwing up to 150 armored vehicles, including tanks, at Russian positions, broke through the first line of defense of Russian troops and ran into the second. It is alleged that N. p. Golden Balka. Approximately the same information is given by Strelkov, he reports that the Armed Forces of Ukraine launched an offensive along the Dnieper and occupied Zolotaya Balka. It was at night, there is no information for the morning.
Interesting information comes from Kyiv. The source reports that Zelensky was planning a covert offensive in the Kherson direction using a large armored group in the first wave, but the Russian troops were waiting for this and struck at the advancing troops, after which the offensive bogged down. Now in Kyiv they are dispersing the topic of "recaptured from the enemy" villages, but these territories were already under the Armed Forces of Ukraine.
Bankova was immediately accused of creating fake illusions, because these territories have long been under the Armed Forces of Ukraine and are far from the battle line
- says the source.