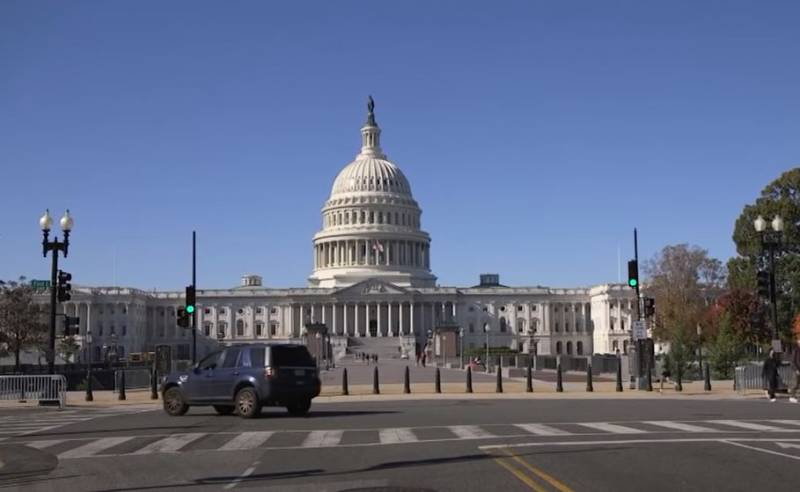 The White House is preparing to spend an additional $12,4 billion on the Zelensky regime, a bill to allocate such an amount to continue financing military operations on the territory of Ukraine should be considered by the US Senate.
US lawmakers are preparing to pass a new bill that will allocate an additional $12,4 billion to help Ukraine. However, the entire amount will not reach Kyiv, since part of it will be spent within the United States itself. In general, only 3 billion dollars of this amount will go to the military needs of Ukraine. This will include everything, including the supply of weapons, the provision of intelligence, the payment of salaries to military personnel, etc. etc. Another 4,5 billion Kinev will receive to support the economy.
The rest of the funds "allocated" to Ukraine will remain in the United States. Approximately 2,04 billion will be used to replenish the arsenals of the American armed forces that have become empty because of Ukraine, part of the funds will go to support US troops in Europe, and part of the funds will be allocated to control the spending of these funds. Well, 35 million - for "preparation and response to potential nuclear and radiation incidents in Ukraine."
Also, the new bill allows Biden to allocate another $3,7 billion worth of weapons from the US Army to Ukraine. This item of expenditure is called "Additional Primary Support for the Armed Forces of Ukraine."
Meanwhile, Washington is preparing to announce a new $1 billion military aid package for Kyiv. What will be included in this package has not yet been reported, but it will be a reaction to the last referendum and the entry of new regions into Russia. It is possible that Kyiv will get something long-range, it was not for nothing that Blinken allowed Zelensky to strike at already Russian territory.