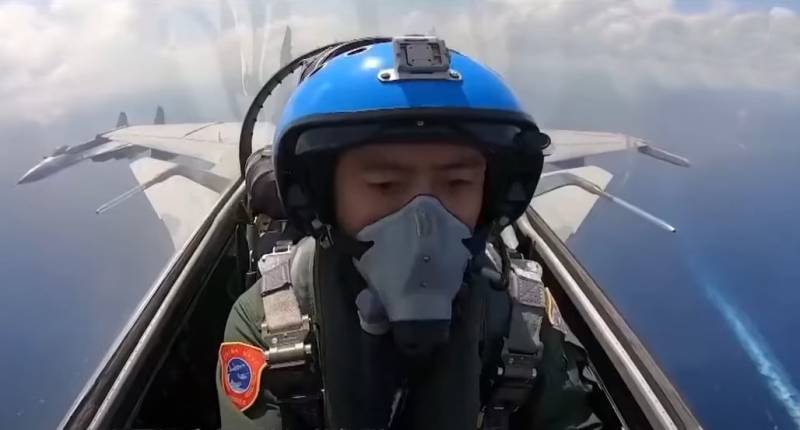 The network published footage of the flight of a Chinese J-15 fighter over an American warship.
According to observers, the video shows an Arleigh Burke-class destroyer. The Chinese aircraft that "disturbed" him is a carrier-based fighter. The J-15 was developed on the basis of the Soviet Su-33.
In the 1990s, the Chinese side was negotiating with Moscow to buy two Su-33s (initially it was said about 50 aircraft), but the Russian leadership refused this, realizing that Beijing actually intended to copy the equipment. As a result, the Su-33 prototype that remained in Ukraine was acquired by Beijing and studied in detail.
According to Western observers, the J-15, in comparison with the Su-33, "has a truly multi-functional capabilities that are absent in the Russian counterpart."
Armed to the teeth, a J-15 rushing over a US Navy warship is yet another demonstration of how far the Chinese navy has come in a surprisingly short time.
- noted in the Western press.
The other day, footage of the PLA aircraft carrier Liaoning with 24 J-15s placed on board was posted, demonstrating the full loading of the ship by the air link. Total in service with the Chinese
fleet
there are more than 60 aircraft of this model.