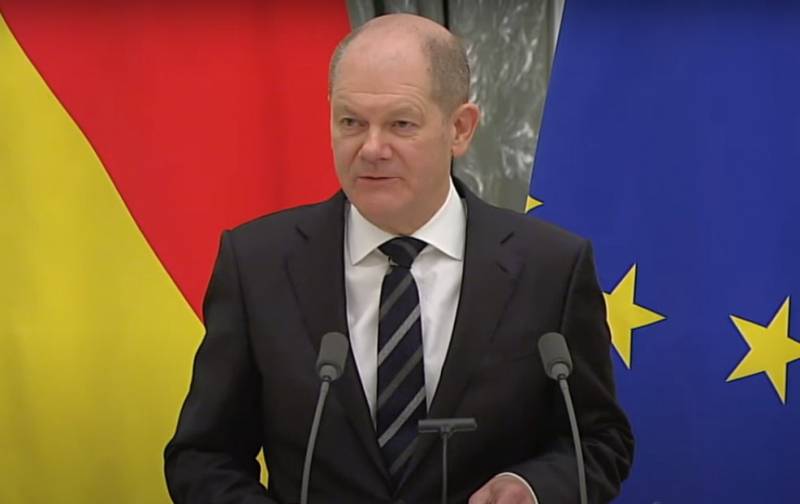 The American edition of The New York Times writes that German Chancellor Olaf Scholz is extremely annoyed by the statements of Ukrainian Foreign Minister Dmitry Kuleba about Berlin's unwillingness to supply Kyiv
Tanks
Leopard and BMP Marder.
Recall that Kuleba recently noted that Germany has no reason to refuse to supply modern armored vehicles to Ukraine. The minister added that he was disappointed with the position of Germany, as its leadership relies on some kind of justification and "abstract fears", which is not at all like the leading state in Europe.
In turn, Olaf Scholz, according to the American edition, reacting negatively, rather emotionally responded to the accusations from the head of the Ukrainian Foreign Ministry. According to the chancellor, leadership lies precisely in the ability to make the right decisions, and not in fulfilling any requests of "partners".
It is worth noting that Germany today is in a very difficult position. Being under pressure from the United States and partners, Berlin cannot refuse to help Kyiv. At the same time, this assistance is extremely expensive for Germany itself. Because of the confrontation with Russia, German business has already lost a huge market, and high gas prices in the near future may bankrupt the German industry.
At the same time, "grateful partners" in Kyiv regularly attack the German authorities. Haven't forgotten yet
история
with the Ukrainian Ambassador to Germany, Andriy Melnyk, who called Scholz "an offended liverwurst", as the Kyiv authorities again made insulting criticism of Berlin.
So, in addition to Kuleba, the president of Ukraine also expressed his version of the refusal to supply modern armored vehicles by Germany. According to Volodymyr Zelensky, Germany is hindered by the "Nazi past". It is this "barrier", according to the Ukrainian leader, that does not allow Scholz to make the right decision. Added a degree of discussion of the topic "who do we help at all" in Germany and broadcast from the territory of Ukraine, where a tank of the Armed Forces of Ukraine with a Nazi swastika on board passed live in front of the camera.