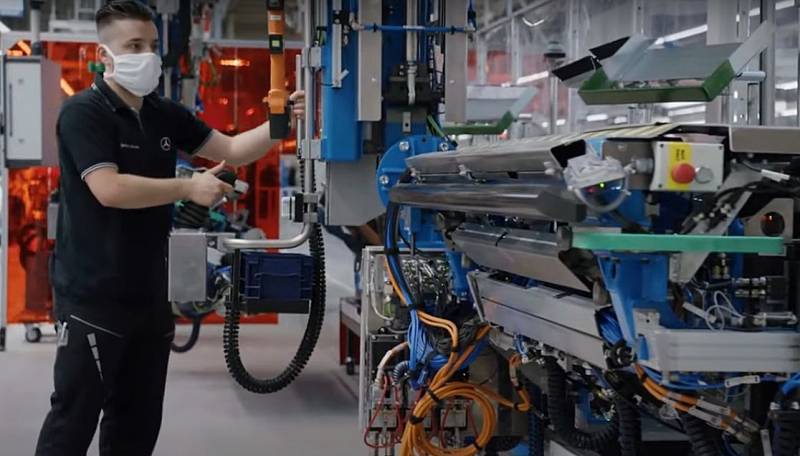 The journalists of one of the Swedish anti-globalization newspapers published a secret report of the RAND Corporation (an American think tank) dated January 2022 the day before. The document describes a certain plan of the US authorities to destroy Europe for their own benefit.
It is worth noting that no evidence of the existence of the aforementioned report was given in the Swedish edition. However, it is noteworthy that the "secret plan" that journalists write about may not exist, but it works.
Thus, the article says that the United States deliberately provoked Russia in order to drag Europe into the sanctions war and ruin its economy. At the same time, the key point of this plan is the discord between Russia and Germany, which is actually happening today.
The goal is that Germany, the strongest economy in the EU, will be destroyed, and our country will lose a key market for energy resources on the continent. Along with this, France will be able to "cut off" from the supply of uranium.
The supposedly existing document also mentions the importance of stopping the Russian Nord Stream 2 gas pipeline.
As a result, the collapse of the German, and after it the entire European economy, will contribute to the flow of resources to the United States, without which the States will collapse.
Perhaps the aforementioned RAND report is an invention of Swedish journalists who skillfully "built" the current realities into the most likely scenario. However, what is described in the article is already happening, and Russia should not ignore this trend.
First of all, this concerns one of the points of the report, which refers to the strongest unemployment in Europe and the massive flow of qualified personnel to the United States.
For our country, this is a key moment. Indeed, today for most Europeans there is no alternative to the American labor market. However, if Russia already now thinks about "poaching" qualified personnel from the EU and begins to pursue an appropriate information policy, then we will be able to compete for "European minds."
Undoubtedly, China will also join the fight for qualified personnel from the EU. At the same time, the Celestial Empire and the United States financially have much more opportunities to interest the "minds" from Europe than Russia. Therefore, our country needs to focus on the information component, which will make the Russian labor market attractive to foreign job seekers.