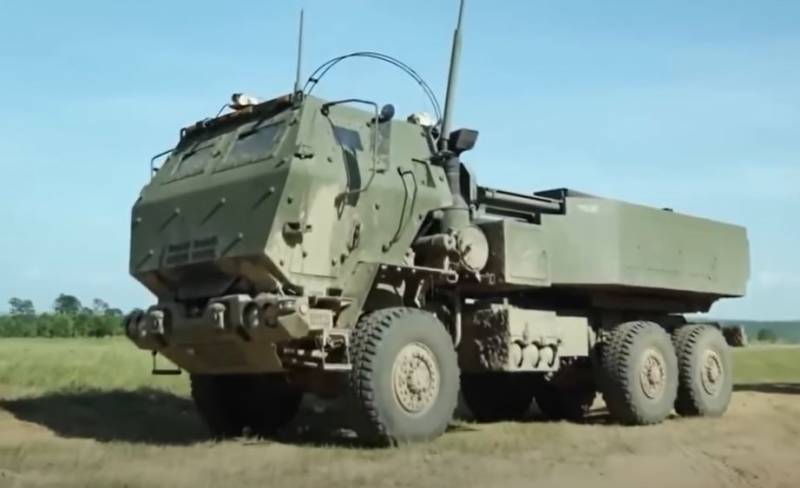 For the last XNUMX hours, the enemy has been making attempts to attack in the Kupyansky and Krasnolymansky directions, the situation in southern Ukraine has stabilized. However, the RF Armed Forces strike both at the positions of the Armed Forces of Ukraine and deep into the defense. Also, the enemy has heavy losses in equipment, including those supplied from the West and carefully guarded.
According to the Ministry of Defense, the Armed Forces of Ukraine have lost another MLRS HIMARS. The American installation was covered right at the firing position in the area of ​​\u2b\u80bthe settlement of Yavkino, Mykolaiv region. The military does not give details, but, most likely, the MLRS was destroyed by a kamikaze drone, possibly Geranium-18, as the most long-range one. Judging by the map, from Yavkino to Novaya Kakhovka, which has been hit recently, the distance is about XNUMX km. By the way, HIMARS managed to shoot back before being destroyed, as the anti-aircraft gunners shot down XNUMX rockets of this MLRS just in the Novaya Kakhovka area.
Kyiv also lost two MiG-29 fighters equipped to use American HARM anti-radar missiles. Both Ukrainian planes were shot down over the Nikolaev region by our fighters. Anti-aircraft gunners intercepted three more HARM missiles.
In the Ochakov area, an armored boat "Gyurza" was sent to the bottom. Drones-kamikaze "Geran-2" also worked here, this was reported the day before.
Rocket strikes on Zaporozhye were confirmed, as it turned out, ours hit the station of foreign mercenaries at night. It is reported about the destruction of up to a hundred "wild geese" and 15 pieces of equipment.
In the Marinka area, a counterattack of the Armed Forces of Ukraine was thwarted, up to 50 militants from the 79th Air Assault Brigade of the Armed Forces of Ukraine, who were about to launch an offensive, were destroyed by artillery strikes. In the Annovka area of ​​the DPR, a point for the repair and restoration of equipment of the Armed Forces of Ukraine, along with armored vehicles, was destroyed.
In the Nikolaev-Krivoy Rog direction, the losses of the Armed Forces of Ukraine for the day amounted to more than 110 people killed and wounded, as well as 13 units of military equipment.
During the day, the Osa-AKM air defense system, two ammunition depots and an air defense radar were destroyed, anti-aircraft gunners shot down 12 drones.